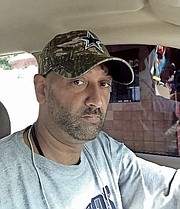 By INIGO 'NAUGHTY' ZENICAZELAYA
MY Dallas Cowboys head to training camp this week - the six-week countdown to the kickoff of the NFL's 100th season is on.
And despite the rumours of a potential holdout by All-Pro running back Ezekiel Elliott, all seems to be business as usual, with the Cowboys organisation stating that they hadn't received any correspondence or notification from Elliott's camp regarding a hold out.
Cowboys' head coach Jason Garrett offered these remarks regarding the Elliott rumours and Elliott's expected appearance at training camp.
"Yeah, we anticipate that. I've heard nothing different on that."
Thanks for 'that' coach!!
Elliott is the NFL's leading rusher two of the last three years, and has two years remaining on his rookie contract.
The Cowboys have stated their willingness to sign Elliott to a long-term deal along with Pro Bowl teammates, quarterback Dak Prescott and wide receiver Amari Cooper, with no set timetable for any of the three deals to get done.
The Cowboys' first practice is scheduled for Saturday.
For Garrett, all indications at this point are his All-Pro back will be in camp on time.
SHAKE UP AT
BACKUP QB
Recently signed QB Taryn Christion could make things a lot more difficult for both Cooper Rush and Mike White, the incumbents at backup QB in Dallas — Cooper Rush is on the hottest of seats, a third-year talent who doubles as the incumbent QB2 behind Dak Prescott. The club has opted to sign Christion to a deal, according to an official team announcement, raising the stakes for both Rush and White.
Rush recently made it abundantly clear that he's more than ready for the backup QB competition in training camp.
However, Christion brings a level of mobility that more closely resembles starting QB Dak Prescott's skill set, which could be the deciding factor if the race for backup QB is a close one.
Christion comes highly decorated. He rushed for 1,515 yards and 26 touchdowns in his four-year collegiate career, he's equally, if not more so, dangerous with his arm.
A two-time All American and All-Conference athlete at South Dakota State, Christion set 11 school records as a passer, and delivered fewer than 3,000 passing yards and 30 passing TDs only once, that being his 8 game, 2015 freshman season.
Christion was named Missouri Valley Football Conference Offensive Player of the Year in 2016.
With 104 career passing TDs to 34 interceptions for his collegiate career, Christion is not prone to mistakes.
Moving forward he will need to work on not staring down his reads and going through them at a faster pace to compete and have success against NFL linebackers and defensive backs.
The rookie QB has an overall set of skills that makes him very attractive to how the Cowboys' offence will achieve success in this upcoming season and beyond.
• Naughty presents 'Mischief and Mayhem in da AM' from 6am to 10am, Monday to Friday and 'The Press Box' sports talk show on Sunday from 10am to 1pm, on KISS FM 96.1.