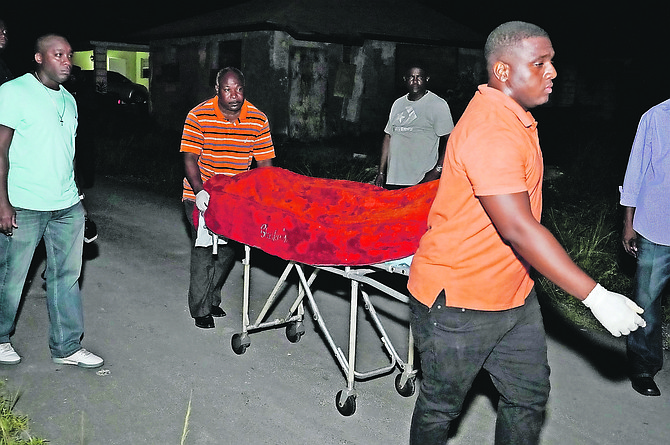 POLICE are investigating the circumstances surrounding the shooting death of a man in the Nassau Village community on Sunday night.
According to police reports, shortly before 9pm, a man was standing in front of a home on Price Street, when he was approached by a vehicle.
The vehicle's occupants fired at him, hitting him in his body, before speeding off.
Paramedics were called and attempted to revive the victim, whose identity has not been released. They were unsuccessful and he was pronounced dead at the scene.
Meanwhile, police are also investigating yesterday's theft of an undisclosed amount of cash from the ATM of Commonwealth Bank on Prince Charles Drive.
Details were scant up to press time yesterday, but The Tribune understands police were tipped off about the robbery from Wemco Security concerning an alarm activation.
The Tribune also understands that security guards reported seeing at least two men wearing masks fleeing the scene. It is unclear how much money was stolen. 
Police also reported that a boy is in hospital after being beaten by a group of men – including by one armed with a shovel – last week.  The attack took place on Friday afternoon. In a statement, police said: "According to reports, shortly after 2pm, a juvenile male was walking on Finlayson Street off Poinciana Drive, when he was approached by a group of men, one armed with a shovel, who beat him about the head and body causing Injuries, before running away."
The injured teen was taken to hospital, where he is in serious condition. Officers are investigating the incident as grievous harm.
Anyone with information is asked to contact the Central Detective Unit at 502-9991/2, Crime Stoppers at 328-TIPS (8477) or the nearest police station.