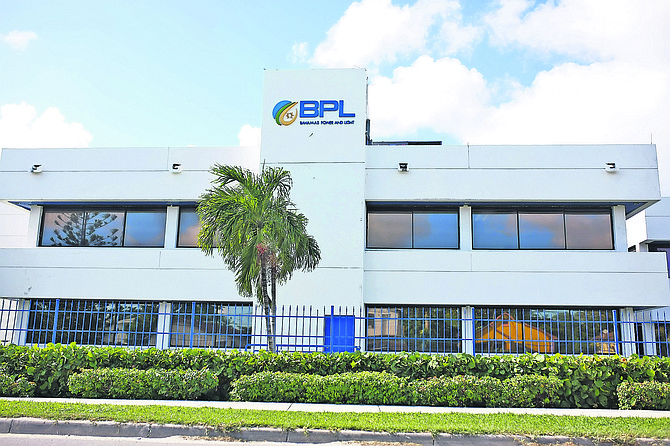 By NATARIO McKENZIE
Tribune Business Reporter
nmckenzie@tribunemedia.net
A Chamber of Commerce executive yesterday slammed the power outages affecting New Providence as "totally unacceptable", blaming them on "bad planning" by Bahamas Power & Light (BPL).
Debby Deal, head of the Chamber's energy and environment division, told Tribune Business: "This is totally unacceptable. When you run a business you have to be prepared for the worst case scenario. BPL needs to be prepared. They know the generation challenges they have.
"They know that we are going into the hot summer months when energy usage tends to spike, yet every summer we are facing these same issues. We have been dealing with this for decades. We are not just talking about an outage here or there; we're talking all across New Providence, all throughout the day and, for some residents, four to five times a day.
"That is not OK. That's bad planning. It's bad business. I feel for them [BPL] and the challenges that they have, but consumers - most of whom don't have generators - are definitely feeling it."
Dr Donovan Moxey, BPL's chairman, yesterday apologised to the utility monopoly's 100,000-plus New Providence customers for what he admitted were "unacceptable power conditions" over the weekend.
He acknowledged the "gross inconvenience" due to widespread and extended power outages, but asserted that what occurred over the "unexpected difficult weekend" was an "anomaly".
Dr Moxey added that rental generation units supplied by Aggreko, which have been installed at the Blue Hills power station over the past three weeks, are expected to come online by the end of this week to alleviate some of the pressure on BPL's generation capacity that has resulted from the loss of several engines.
Load shedding, though, will likely continue as BPL's generation capacity - even with the additional rental units - struggles to meet the increased consumer demand sparked by the hot summer months.
Dr Moxey had earlier this year promised there would be no load shedding by BPL over the summer months, but that pledge has started to become increasingly hollow for thousands of New Providence residents following recent events.
He was also contradicted by BPL chief executive Whitney Heastie, who indicated to Tribune Business that Nassau and the wider island may have to brace for a long, hot summer until the 132 megawatts (MW) of new generation capacity acquired from Wartsila was installed and operational. This is expected to happen by October/November - far too late for the summer peak.
BPL, in a statement on Sunday, confirmed that the temporary failure of two of its generating assets over the weekend "exacerbated" the load shedding already underway on New Providence, extending the times and multiplying the number of outages experienced across the island.
The utility said one of the generation units that failed was returned to service by Sunday afternoon, with work proceeding to bring the other back online as quickly as possible. "Load shedding in New Providence began on Wednesday, June 19, as a result of problems experienced with its generating assets at the Blue Hills Power Station," BPL said.
"Simultaneously, and as a result of increasing temperatures, customer demand on the network in New Providence spiked over the preceding days. The loss of generation coupled with the increase in demand resulted in a shortfall of generation and the need for load shedding."
"Further, BPL wishes to advise that the installation of additional rental generation at the Blue Hills station is nearing completion. It is expected that this additional power will be available by the week ending June 30, 2019. This additional rental will bolster BPL's available generation and put us in a better position to meet the increasing customer demand during this summer period."