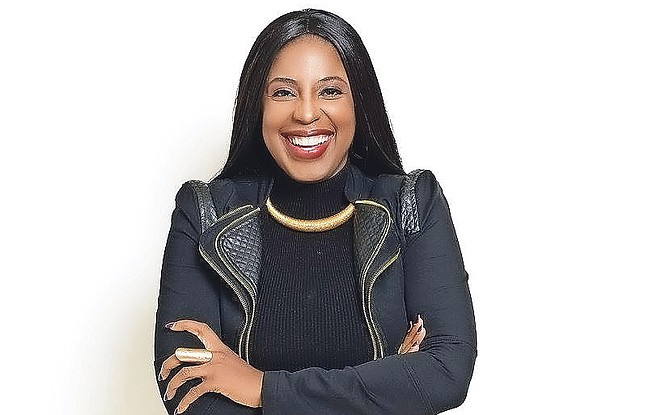 By JEFFARAH GIBSON
Tribune Features Writer
jgibson@tribunemedia.net
While it can be difficult at times, being celibate is still one of the best decisions Dr Lorneka Joseph says she has ever made for her life.
Three years ago, the author told Tribune Woman that rejection and failed romantic relationships had led her to make the decision to abstain from sex before marriage so as to heal those areas in her life that needed it.
And since doing so, Dr Joseph said life has been "refreshing".
"I've become strategic with my priorities, my calling, my health and my time. My coaching and consulting company (Brightly Awake) is growing, so I spend my time enjoying God, coaching clients and travelling," she said.
And this weekend, Dr Joseph is hosting a special meet and greet as well as a signing of her book, "Right Things, Wrong Season". The event will be held at the Cocoa Coffee House at the Mall at the Marathon from 1pm to 3.30pm.
The book is a guide for single women who find it a challenge cutting ties even when they are in unhealthy relationships.
In the book, Dr Joseph shares lessons from her personal experiences with dating, and ways women can improve their lives while waiting for marriage when it comes to sexual relations.
The journey of celibacy has afforded Dr Joseph, who is a certified life and wellness coach, a new perspective on her love life and relationships.
"Honestly, it's still one of the best decisions I could have made. While pursuing my degree it wasn't such a challenge, but the more God develops me, it does get harder to trust Him. I do have nights where I'm in tears talking to my married girlfriends, but they don't silence my emotions. We talk things out and along with the word and music that nourishes my soul, I still have no regrets," she said.
And while celibacy may not be for everyone, Dr Joseph believes that abstaining from sex, even for short period of time, can have lots of benefits.
"I believe choosing to abstain from sex for a season, especially if you've practiced sex in the past, is a holistic decision. I say this because when you constantly feed your flesh and rarely practice discipline, you become controlled by everything and everyone," she said.
"Abstinence is a type of fast. Fasting isn't just about avoiding certain foods for 21 days. Abstinence/celibacy helps you recognise bad habits...(it helps you realise) heart matters that need healing and therapy. As Bahamians, we've been conditioned to believe that sex is just sex, and it's not. Sex is sacred and special, and God knew that it can lead to a plethora of unwanted issues and delay our development if we don't learn how to think critically and not emotionally."
Navigating today's dating culture where hook-ups and causal sex are prominent features is difficult for the celibate woman, she admits.
"I am currently not dating exclusively, but dating today is complicated. It's tricky in a world saturated with blogs, TV shows and Instagram memes...but women need to really pray for spiritual eyes to see beneath the surface. There are men who prey or seek 'church girls' to satisfy themselves. So if women struggle with lust, masturbation or constantly giving into temptations, this should only be shared with people who have character and can help them. And then there are family members who pressure us to have kids before they die. It's challenging to remain abstinent or become pure," she said.
And Dr Joseph concedes that her stance on celibacy has repelled some men. However, she said it weeds out those whose values are not aligned with hers.
"Being abstinent until marriage repels the wrong type of men and men I'm not interested in marrying because my personal goal is marriage. I laugh about it, but I actually went on a date with an affluent man who loves Jesus, but his character was shaky.
"On the first and only date he was a gentleman - opened doors, had manners - but he asked me why I didn't have a desire to at least let a man 'test drive' me before we get married to see if we're sexually compatible. That was my red flag that this date would be the last, because if a man needs to 'taste my goodies' before marriage, knowing that fornication is what I am avoiding, he is not the man for me,' she said.
What keeps her staying the course, even when the going gets tough, are some of the following tips:
• Identify your definition of success and know what you want.
• Set boundaries with everyone, even family and friends.
• Take less selfies, talk more. Talk about sexuality, future goals, habits (good/bad), faith and secrets, and get to really learn the man you're connecting with before you say yes to sex and sleepovers.
• Ask God to heal you; connect with happily married women; serve your community, and avoid boredom, which leads to distractions and lack of awareness.
For more information, on contact the author at info@brightlyawake.com