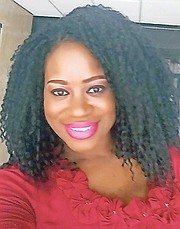 WITH more women than ever before turning to business ownership, according to Forbes Magazine, there is a need for more education regarding effective leadership and business skills.
Tips on how women can establishment themselves as entrepreneurs and excel in business will be shared during the upcoming "A Queen Mindset" event hosted by Innovative Leadership & Management Service.
Innovative Leadership is authorised by Leadership Management International in Waco, Texas, to offer training and development programmes in the Caribbean.
The event will be held this Saturday from 10am-2pm at the University of the Bahamas's Library Auditorium.
It is expected to feature presentations by Donell Johnson (founder), Alphonso Major, Daisy Sargeant Thompson and Calpurnia Campbell.
"Queen Mindset, which is an event for a cause, we will be presenting international certifications to three very successful women and one man for completing the effective personal productivity programme and leadership for women programme," said Ms Johnson.
"We have awarded them this programme free as a way of giving back. Now we are calling on individuals and corporate Bahamas to register and participate in this cause with us."
One of the programmes' biggest success stories, said Ms Johnson, is the "100 Champions" pilot programme led by the group in several other Caribbean nations and in Europe.
"We are hoping to bring the '100 Champions' to the Bahamas in the very near future," she said.
"The main vision of the organisation is to develop leaders. I believe that confident effective leaders are paramount to the success of peak-performing organisations. If you want to compete both locally and globally, today's leaders, business owners and entrepreneurs must provide their workers with the knowledge and training they need to be successful. They must also ensure their employees use the tools they have been given to achieve the desired results."
Innovative Leadership & Management Services also seeks to help in bridging the gap between potential and performance by showing employers how to evaluate their organisation's strengths.
"You might already know what changes need to be made in your organisation, or even in your personal life. Truly, like many other leaders, you need a process to facilitate those changes. That's where we excel. We have developed a truly unique process that magnifies potential and builds leadership capability. We don't just present the programme and walk away; over the course of several weeks we coach, facilitate and guide you through every step of the process," said Ms Johnson.
"In order to compete in today's fast-paced, streamlined global market, companies and individuals must implement dramatic changes. They can accelerate the development of their people or face the possibilities of being left behind. It's just that simple."
Women today, Ms Johnson said, are creating new products, new jobs, running households, and in some cases, are also working full-time jobs.
"So we want to make sure that our Bahamian women are prepared to continue this momentum. We are setting the environment for our sisters to grow, develop new skill sets and change what is considered the status quo," she said.