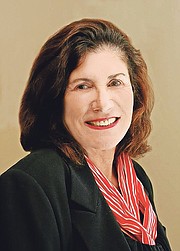 When a tour bus carrying four locals and 24 passengers from a Carnival Cruise Line ship docked in Eleuthera crashed on Monday, the rush to assist was nothing short of phenomenal. Every member of the 110-mile long island's medical community must have received word within minutes. Short debate followed about whether to transport the injured to the well-equipped Eleuthera Medical Centre, a community-owned facility that opened in August 2018 in Palmetto Point, or rush the injured to the government clinic at nearby Rock Sound. The decision was made to shorten the transport time and go to Rock Sound. It seemed like only minutes had passed when the US Coast Guard scrambled a C130 cargo plane and shipped in ambulances. On the ground, nurses drove south from all over the island.
No one appointed Dr Arlington Lightbourne lead doctor – it just happened naturally. The man who founded the Eleuthera Community Health Initiative and developed the Eleuthera Medical Centre with the intention of making affordable health care available for the island of his ancestry and where he wanted to raise his family, saw what Family Island life really meant.
"The whole island came together," he said. "It was fantastic. Two doctors came, nurses (including from his clinic) came from everywhere. Residents showed up to see what they could do to help. Dr Duane Sands (Minister of Health) was super. He was on point every minute. He sent in a doctor from Nassau as fast as he could get him here and he was a great help. You could see what a difference it makes when you have a minister of health who understands trauma and has been in the trenches with it before."
Time will tell the extent of injuries. Investigations will answer questions about what caused the tragedy. Americans are litigious. While most were very appreciative of the immediate care they received on the ground and thanked doctors, nurses and others who came to help, they may see dollar signs in their eyes when they return home and lawyers start to call or friends tell them to call a personal injury lawyer. American juries love to punish the guilty by pinching their purses. A jury threw a $206 billion fine at the four major tobacco companies to teach them a lesson. 'Thank you' on an island when people are in shock or scared may transform into dollar signs when back home on familiar soil.
Most of the injuries were not life-threatening though there were several injuries to the head and some internal bleeding. As I write, there is concern about one individual who may have suffered paralysis. None of the Bahamians onboard the bus – the driver and three tour guides or chaperones – appeared to have been seriously injured.
If there is a takeaway in this tale of a day that started out to be the memory of a lifetime and turned instead into a day they will never forget for all the wrong reasons, it is this.
The Family Islands may not have a movie theatre. They may be short of luxury shopping and fancy restaurants. Food choices may be slimmer, fuel stations farther apart, but when it comes to pulling together in the face of adversity, Family Islands shine.
Doc said it best "the whole community came together." Nassau could take a lesson.
Once again sailing makes its stylish mark
It was a sight to behold. Dozens of what resembled little white snub-nosed bathtubs powered by sails almost as tall as the youngsters at the tiller filled every corner of Montagu Bay last weekend for the 2019 Opti Nationals. There were 92 boats with competitors ages eight to 15 from Abaco, Harbour Island, Grand Bahama, Eleuthera, Long Island, Turks and Caicos, Cayman and New Providence.
This was the second year the Opti Nationals hosted by the Royal Nassau Sailing Club (RNSC) drew a huge crowd of sailors, spectators and volunteers, a welcome indication of sailing's perennial strength and a stark reminder that sailing should be the national sport.
And thanks to the Bahamas National Sailing School and the Bahamas Sailing Association, more young people from every walk of life are experiencing the thrill of urging the best performance out of a boat powered only by wind.
When some of those who competed this weekend are older, they will crew aboard native sloops, sailing into the wind with sails hard in, heeling, defying all odds for a boat with a mast twice the height of the length of its hull and sails large enough to fill the lobby of a small hotel. The sheer beauty and implausibility of the native sloop is a majestic sight that can be captured nowhere else but in The Bahamas. You can play basketball anywhere. Baseball, soccer, field hockey. You can run track and field and all the courses must meet universal measures. But native sloop sailing is a Bahamian thing and if it is our waters that define us, if it is sailing which penned our birth and wrote our history and remains our unique entry into the world of sports, the it is sailing that should be our officially recognised national sport.
As for the Opti Nationals, the two-day record-breaking regatta took countless hours of preparation. Kudos to Regatta Chair Peter Bruce Wassitsch, and a full team including Ana Elisa Wassitsch, Nadine Raine, Lori Lowe, president of the Bahamas Sailing Association, Jimmy Lowe, founder of the Bahamas National Sailing School, Toby Saddleton, commodore of the RNSC, hard-working RNSC staff, Fernando and Francisco de Cardenas, race officers, Barry Willmot, Regatta Desk at the Ministry of Agriculture and Marine Resources, Emergency Medical Services. PMH and Doctors Hospital, and sponsors including John Bull, Bahamas Realty, Green Parrot, IPBS, WE Services and Asa H Pritchard.
Together, the effort made the RNSC the comeback club and added one more checkmark to why sailing should replace cricket as the national sport of The Bahamas.
A pain in the cafe ...
This week's stink cell phone lack of manners award goes to… the woman in the red t-shirt with the yellow logo getting breakfast at Café Caribe at Logo's one early morning who refused to turn the sound off on videos she was flipping through on her cell phone despite three different sets of people at different tables asking her to do so. Clearly, she had good reason to continue interfering with everyone's attempt at a conversation of their own: "I watchin' something," she said loudly.
Annoyed. Thank heavens her order was pick up.