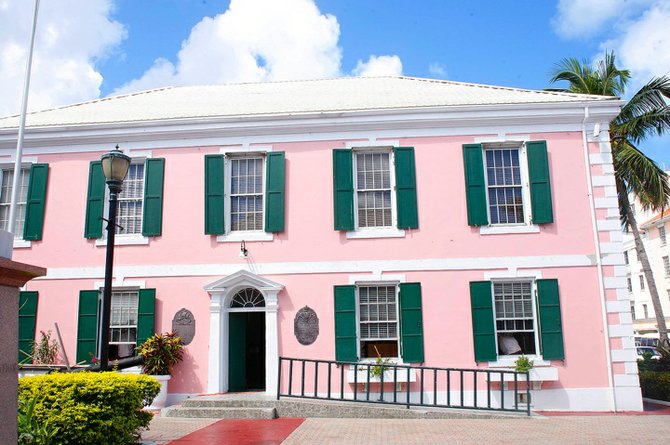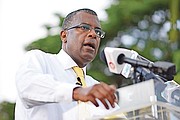 By RICARDO WELLS
Tribune Staff Reporter
rwells@tribunemedia.net
PROGRESSIVE Liberal Party Chairman Fred Mitchell confirmed on Friday that all Opposition parliamentarians have filed their public disclosures.
The former Fox Hill MP and Senator said all of his colleagues had "complied with the provisions of the Public Disclosures Act 1967 by filing the executed form A."
When contacted on Friday, Free National Movement Chairman Carl Culmer said he could not confirm the status of every members' filings, claiming he was "busy with other party business."
On Wednesday, House Speaker Halson Moultrie urged all parliamentarian to meet their obligation, and file ahead of the March 1 deadline.
Speaking from his chair on Wednesday, Speaker Moultrie said: "I am reminded of the statement that comes over the broadcast when you're travelling… if you're beginning to have difficulty breathing, oxygen masks will be lowered and you are advised to put that oxygen mask on and breathe normally."
"If you have intention to assist anyone put your mask on first. And so I have put my mask on and made my declaration before giving you notice now.
"We are also at another critical stage at this time… when hurricanes approach you have an alert, then you have hurricane watch, and a hurricane warning. We are at the warning stage now, so you have approximately 48 hours to complete the declaration.
"Honourable Members be guided accordingly," he added.
The Public Disclosure Act empowers only two people to act on delinquent filings: the prime minister and the leader of the opposition. Either of them can publish the information through a communication in the House of Assembly or cause for it to be laid in the Senate. Either can authorise that the information be presented to the attorney general or commissioner of police so those who failed to disclose could face a penalty.
The penalty for not disclosing is a $10,000 fine and/or up to two years in prison.
Last year, the deadline was extended to the end of March but three people, two senators and a parliamentarian, still failed to make their disclosures in time.
However, those outstanding filings were submitted by the time the Public Disclosures Commission met, so they were ruled to have been in on time.