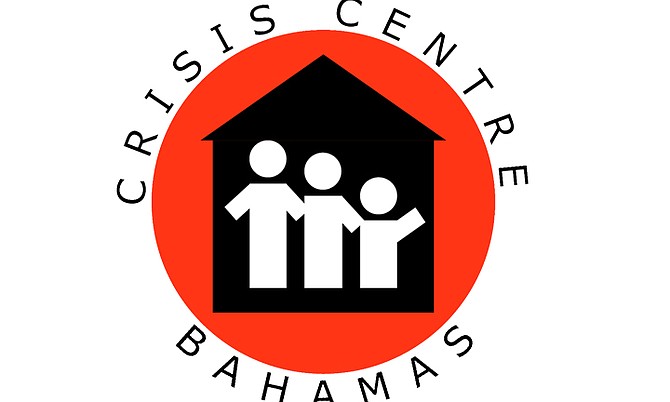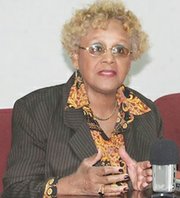 By MORGAN ADDERLEY
Tribune Staff Reporter
madderley@tribunemedia.net 
THE Bahamas has an "epidemic" of sexual violence, according to Bahamas Crisis Centre Director Sandra Dean-Patterson who made the remark as the organisation plans to launch a campaign, #SilentNoMore, to destigmatise sexual abuse and encourage victims to share their stories.
Dr Dean-Patterson made this announcement during the BCC and Ministry of Social Services symposium, "Confronting Sexual Violence in Today's Bahamas", which was held at the National Training Agency.
The event brought together a number of key stakeholders in an effort to create resolutions to solving the scourge of sexual violence in the nation.
The national 2015 "Strategic Plan to Address Gender-Based Violence", which studied data from 2000-2013, found The Bahamas has "the highest incidence of rape per capita in the Caribbean".
The report notes: "The UN Women narrative on gender-based violence in Caribbean cites: 'While the worldwide average for rape was 15 per 100,000, The Bahamas had an average of 133, St Vincent and the Grenadines 112, Jamaica 51, Dominica 34, Barbados 25 and Trinidad and Tobago 18'.
"The 2007 World Bank and UNODC report 'Crime, XIV Violence, and Development: Trends, Costs, and Policy Options in the Caribbean' suggests that since rape is greatly under-reported globally, when a high incidence of rape is identified from official statistics (most often drawn from police records) this usually represents a serious problem.
"Annual police reports document 9,045 assault female victims in 5 years from 2008 to 2012. Embedded in these reports are numerous intimate partner violence cases of a nonsexual nature; an indication of the extent of the problem."
Dr Dean-Patterson referenced these findings in her remarks yesterday, calling them "frightening" and an "epidemic".
"During those years, there were between 70 and 100 adult victims who reported being raped and 150-200 children each year. So when we added it up it was about 6,000 reports of sexual assault that were reported by police. Now if you multiply that by three, which might give you a better ballpark figure, that's a frightening thing. That's an epidemic for our country, but we don't talk about it, the silence and denial that happens with sexual assault is phenomenal.
"And it's that silence and denial that sustains it," she continued. "It's that silence and denial that causes there not to be justice for victims. Many say they feel betrayed by a country that doesn't care that this happened and so it's so important for us to come together today. . . to ensure we have a safe country."
Last year, police reported a six percent rise in reported rapes, noting there were 55 reported cases in 2018 compared to 52 in 2017. 
Yesterday, Mrs Dean-Patterson explained the BCC's upcoming campaign to fight the stigma of abuse.
"The Crisis Centre is launching a campaign, #SilentNoMore, which will encourage victims to come forward and say what has happened to them. Don't be ashamed, don't feel stigmatised. What has happened to you has happened because a bad person did something to you, an evil person did something to you. It's not you."
"So many (victims) feel like they live in a country that doesn't care," she continued. "They live in a country that has a headline that this thing happened, and then nothing else happens….We don't see justice or we don't see accountability. And that's why we have the problems that we're having."
Dr Esther de Gourville, PAHO/WHO country representative, also said she is "alarmed but the frequent reports in the mass media about criminal acts of sexual violence".
Of yesterday's event, Dr Dean-Patterson told The Tribune: "What we thought to do is to bring all of the key players and what we call the gatekeepers in the country together. So we have doctors, nurses, social workers, prison officers, police officers, guidance counselors and persons who work with people, so that we can make them aware and understand sexual violence so that we can all work together to address this issue."
She also called for support for both victims and perpetrators — particularly community-based interventions and treatment for the latter.
"So at the end (of the symposium) what we want is resolutions for action and we want to send them to the relevant ministers and we keep spending a lot of money on things to prevent crime (or to) intervene with crime. What are we doing to ensuring that the person, the victims or the perpetrators also, have some assistance?"
Department of Gender and Family Affairs Director Dr Jacinta M Higgs made recommendations for the symposium in her remarks.
Among these, she underscored the need to access and pursue the "billions" of dollars in regional and international funding and the importance of fostering and strengthening local, national, and international partnerships.
Dr Higgs also called for a meeting to be arranged with the Commissioner of Police to gain more insight into how rape cases are handled and reported.