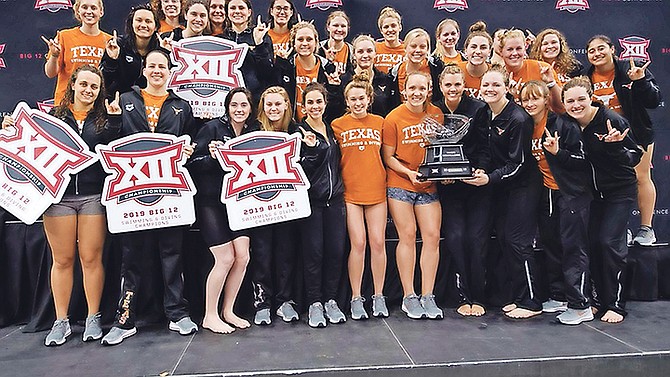 GRAND Bahamian Joanna Evans, with two record-breaking performances, helped the second-ranked University of Texas women's swimming and diving team win its seventh-straight Big 12 title by 319 points on Saturday night.
At the Lee and Joe Jamail Texas Swimming Center in Austin, Texas, the Lornhorns captured it's conference-leading 17th Big 12 Championship (overall) for the Texas programme.
In her senior year, Evans won the 1,650 free in 15:57.28 for a new Big 12 meet record. In the process, she was named the Women's Swimmer of the Meet.
Her other record came in the 500 free in a time of 4:36.87.
Evans' coach Matt Scoggin was named Big 12 Diving Coach of the Meet for the seventh-straight time and 16th overall.
Meanwhile, Alsion Gibson was named the Women's Diver of the Meet for her repeat performance on the one-metre diving for her third career Big 12 title.
In addition, Grace Ariola was named the Women's Newcomer of the Meet after she was a member of four relays that won Big 12 titles and took the 50 freestyle in her first Big 12 Conference Championships as a Longhorn.