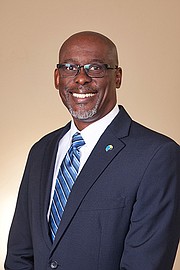 By NEIL HARTNELL
Tribune Business Editor
nhartnell@tribunemedia.net
The Bahamas "must do everything in our power" to combat US crime advisories, the Chamber of Commerce's chief executive warning yesterday: "It threatens the very core of our existence".
Jeffrey Beckles told Tribune Business that while negative US government travel advisories were always "very, very concerning" regardless of whether they were totally accurate, the Minnis administration's response was "just as comforting".
He praised the immediate response of Dionisio D'Aguilar, minister of tourism, and Marvin Dames, minister of national security, to the US State Department's February 25 advisory which has created more fall-out than normal due to its widespread coverage by local US TV stations.
Emphasising that "perception" was everything when it came to the selection of The Bahamas as a vacation destination, Mr Beckles added that the advisory was especially ill-timed given that it coincided with a peak winter travel season in which this nation's stopover visitors are projected to increase by 15 percent year-over-year for three of the first four months of 2019.
The chamber chief called on all Bahamians, whether working in the tourism industry or not, to play their part in countering the impact of such advisories by making this nation a safe destination for visitors in both reality and perception.
"We're always concerned when travel advisories are issued," Mr Beckles told Tribune Business. "Whether they are deemed valid or not, it's out there. It threatens the core of our existence as a tourism sector, so we're very, very concerned about that.
"We're equally as comforted that the minister of tourism and minister of national security have taken this latest warning very seriously, and are doing what is necessary. I saw the minister of tourism indicate he was urgently speaking to US officials to understand the basis for it, and will take the appropriate steps to undo it.
"We heard from the minister of national security, who has taken it equally seriously and committed the resources his ministry has to ensuring that, even if it's only a perception, that perception changes. Most people go off perception, and if the perception is negative it could deter people from coming."
The chamber chief executive, adding that all Bahamians have a role in influencing future US travel advisories, said its release could not have come at a worse time for The Bahamas given that it is projected to repeat - or even exceed - 2018's tourism performance which was the best for eight years.
"The reality of it is that on the heels of enjoying one of the best seasons in decades we must do everything in our power [to deal with this]," Mr Beckles told Tribune Business. "Bahamians everywhere have to be equally concerned about the role we play individually and collectively in helping to fuel people's perceptions of The Bahamas being safe or not.
"Whether you are a school pupil, vendor or big business in The Bahamas, we must be equally concerned about how we do our part not to contribute to the issue of The Bahamas being unsafe."
Mr D'Aguilar on Tuesday pledged to put US crime warnings on "a continued downward trend of severity" that will lead to The Bahamas being rated among the world's safest nations.
Pledging to "work harder" with the US Embassy and ensure this nation is upgraded to "Level One", the safest designation that the State Department awards foreign countries, he acknowledged: "We have our work cut out for us."
He admitted that he was especially concerned about the widespread media coverage that the travel advisory has received in the US, the source market for around percent of The Bahamas' total visitors, where it has been featured on local TV stations, websites and print media.
A Tampa TV station, Fox 13, even carried quotes from a soon-to-be-visitor to The Bahamas on its website about how she may change her itinerary in response. While not deterred from her vacation, Terris Ross said she was "definitely going to take heed of the warning. And maybe be more aware of my surroundings". Jet skiing, part of her original plans, was likely to be out.
Mr D'Aguilar, arguing that it was impossible to measure the impact of such advisories on Americans' willingness to come to The Bahamas and their plans once they get here, reiterated that "99.99 percent" of the six million visitors that come to The Bahamas enjoy a crime and incident-free vacation.
Echoing Ed Fields, the Downtown Nassau Partnership (DNP) managing director and Atlantis spokesman, the minister of tourism said such travel advisories and warnings of crime needed to be set in that context and reflect the reality on the ground in The Bahamas.
Mr Fields, in Monday's Insight column in The Tribune, said the 43 offences recorded against visitors to The Bahamas in 2018 showed there was a 0.00000717 percent chance of tourists becoming a victim of crime.
Elements of the US travel advisory are outdated, as it refers to a shooting incident at the Sand Trap bar on West Bay Street in 2016, which no longer exists. And The Bahamas' was given a grudging improvement, with Americans now urged to "exercise caution" at the Arawak Cay Fish Fry and in Over-the-Hill areas "especially at night", rather than avoid them altogether as previous advisories had recommended.
However, the US travel advisories seem to set the tone for other countries and tourism industry players, with both Canada and the cruise lines seemingly basing their own warnings on the State Department's missive.