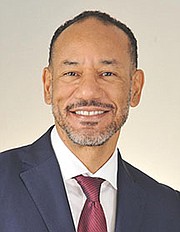 By NEIL HARTNELL
Tribune Business Editor
nhartnell@tribunemedia.net
The Bahamas' escape from the European Union's (EU) tax "blacklist" has created "breathing space for action" to reposition the financial industry, an ex-attorney general argued yesterday.
John Delaney QC, principal at the Delaney Partners law firm, told Tribune Business that this nation needed to seize the opportunity provided by its non-inclusion to attract investors and companies to establish a physical presence in The Bahamas.
Calling for the Commercial Enterprises Act to be expanded to cover more industries, so The Bahamas' attraction as a location is enhanced, Mr Delaney said he saw financial services evolving into support infrastructure for an international business and services hub.
While business volumes might decline under the new regulatory environment imposed by the likes of the EU and Organisation for Economic Co-Operation and Development (OECD), he added that "returns" to The Bahamas would increase because companies with physical presence would generate more jobs and activity in the domestic economy.
"It's more breathing space for action; it's not breathing space to do nothing," Mr Delaney told Tribune Business of The Bahamas' non-inclusion on the EU's 15-strong list of nations deemed "uncooperative" in the fight against global tax evasion and avoidance. "It's a positive step for the evolving international business The Bahamas has been doing and is able to do.
"What remains for The Bahamas to do for a more positive approach is how these changes can benefit The Bahamas. My basic thesis would be that it would surely be more beneficial to The Bahamas to have businesses with a more substantive presence than not, and we ought to be able to improve our engagement with the international marketplace and returns we get from it.
"I may mean we have less in numbers, but the significance of that is you're talking more than company incorporations and corporate bank accounts. We can do better with less companies so long as they have a substantial physical presence here," he continued.
"I think that we should seek to turn every development to our advantage, and I don't mean that in some sort of underhand way. Change is not necessarily bad. It's more a question of how one responds to these developments. What's very important is to respond in a matter that serves The Bahamas best."
The Government appears to have been preparing for this eventuality since last year with the passage of the Commercial Enterprises Act, which is designed to remove Immigration-related bureaucracy and red tape and make it easier for approved businesses in targeted industries to establish a physical presence in The Bahamas.
This has now been further underpinned by the Commercial Entities (Substance Requirements) Act, which is designed to address the EU's demand for all nations to impose "economic substance" regimes that effectively require companies to prove they have a physical presence - and are doing "real business" - in a jurisdiction.
The two Acts are thus directly linked, with the EU-related law requiring entities operating in this nation to show they have a physical presence by conducting income-generating activities here. Management and control must also reside in this country.
Headquarters operations, together with banking, insurance, fund management, financing and leasing, shipping, distribution or service center operations, and holding companies, are the business activities under the Act that must have a "substantial presence" in The Bahamas through offices and employees and be conducting "real business" activities.
Mr Delaney yesterday told Tribune Business that he saw the financial services industry evolving to become a key component of a much wider sector, arguing that its development should not be seen as confined to "a bucket simply called financial services".
"It should be more international trade in services, which includes financial services," he explained. "Financial services should be there as part of the infrastructure we have to evolve into trade in services in The Bahamas.
"When you talk about businesses having a substantial presence you're not only talking about banks and financial services. They're providing the infrastructure for international trade to be done from The Bahamas."
The Bahamas' non-inclusion on the EU list was welcomed by the financial services industry. Tanya McCartney, chief executive and executive director of the Bahamas Financial Services Board (BFSB), said: "We will continue to support the government as it moves to implement the measures that have been taken. This is an ongoing effort that requires us to adhere to international standards whilst acknowledging the importance of the financial services sector to our economy."
Bruno Roberts, co-chair of the Association of International Banks and Trust Companies (AIBT), added: "The EU has made it clear that we will be subject to continued monitoring. Industry stakeholders are committed to doing their part to meet the requirements set for the business of international financial services."