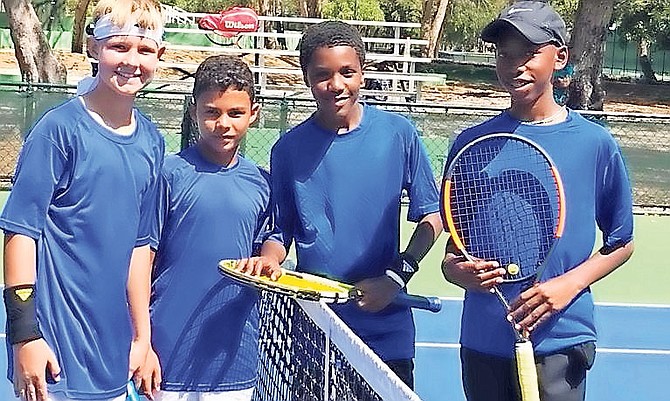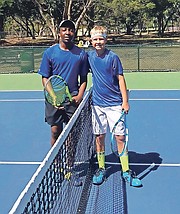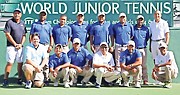 The Bahamas was victorious over Aruba 3-0 as the World Tennis Junior Tournament continued in Santo Domingo yesterday.
The Bahamas, coming off two tough, competitive losses, came back strong to win the match play.
Anthony Burrows Jr set the stage as he won easily 6-1, 6-0, giving up only one game over from Aruba. Michael Major Jr continued the winning cycle with a strong performance with a 7-5, 6-1 decision.
The duo of Anthony Burrows Jr and Dentry Mortimer Jr was productive with a convincing 6-0, 6-2 win in doubles.
The BLTA congratulates the team on their win as they move on to play the winner of Curacao versus Guyana.
Also officiating at the World Juniors Tournament in Dominican Republic is Bahamian Mickey Williams. He is a recent inductee to the Bahamas Sports Hall of Fame.