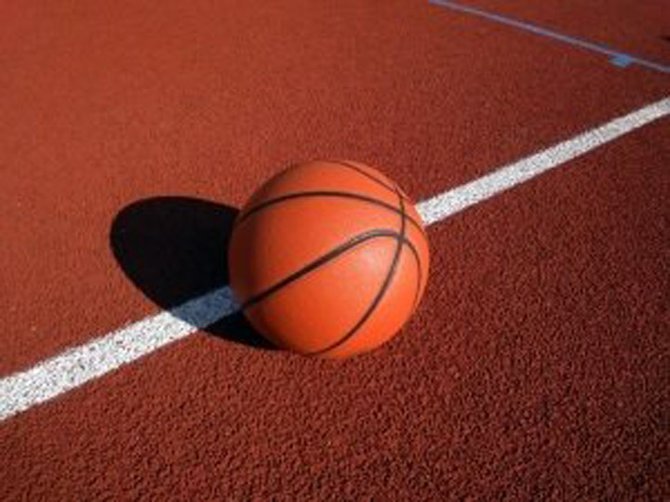 By BRENT STUBBS
Senior Sports Reporter
bstubbs@tribunemedia.net
It is the matchup everybody anticipated as the pennant winners and the defending champions will all hook up in the New Providence Basketball Association's best-of-seven championship series that starts tonight at the AF Adderley Gymnasium.
On Monday night, the two-time defending champions Breezes High Flyers booked their ticket to the division two finals as they held off the Aliv Bucket 85-82 to win their best-of-five semi-final series 3-1. And, in the feature contest, the PJ's Stingers returned to the final where they were the runners-up last year by knocking off the Discount Distributors Rockets 83-81 to snatch their series 3-1 as well.
Both Breezes and PJ's will be out to ruin the Giants' bid to celebrate as double champions as it will be the first time that a club has had two teams in the finals at the same time. Your Essential Store Giants are the division II pennant winners and the Commonwealth Bank Giants are the defending champions and undefeated pennant winners in division one.
League president Eugene Horton confirmed that they have made an adjustment to the starting time for the division II opener with the Giants and the High Flyers at 8pm.
That will be followed by the Stingers facing the Giants in the division one feature contest.
The two champions will earn the rights to represent the NPBA in the Bahamas Basketball Federation's National Round Robin Tournament, scheduled for April 11-13. "We had some exciting close out game four series last night (Monday)," said Horton. "So we expect that the excitement will carry over into the finals. We have adjusted the starting time from 7:30pm to an 8pm start. Hopefully we can get more fans out to watch the two championship games from start to finish."
Horton said these are anticipated to be two matchups that no NPBA fan or any local basketball fanatic would want to miss.
Division II Final
Following their win over Aliv Bucket, Breezes' head coach Donnie Culmer said they are looking forward to successfully defending their title against the first year Giants.
"These are two good teams, fighting teams, who are kind of evenly matched," he said. "I think we have what it takes to take them down. We feel we have the team to beat the Giants."
Having secured a 2-0 advantage over the Giants in their head-to-head match-up in the regular season, Culmer said his High Flyers are confident that they can do it again when it count the most.
"The team that executes the best and p[lay the best team ball, should come out as the champions," Culmer predicted. "I think I have what it takes and my boys have what it takes.
"We are the two time defending champions, so with the experience that I have and my coaching abilities, we should prevail."
Culmer, still celebrating his championship win with the Bees Trucking Destroyers in the New Providence Women's Basketball Association, said his High Flyers had to endure a "dog fight" with Aliv to get back to the NPBA final.
"Aliv was a hell of a team, so hats off to Cornbread and the Aliv organization. They gave us a run for our money," Culmer said. "I think they only prepared us for a tough series coming up against the Giants.
"Once we do what we have to do, we will be alright. My strength on my team is our defense and our guards. My guards create plenty havoc on the perimeter and they are very quick. Once my guards come to play and my bigs rebound, we are very difficult to beat."
If there are any weaknesses, Culmer said if the Giants haven't detected it, then that's their problem because he know what his opponents' weaknesses are and they intent to exploit them.
Giants' head coach Perry Thompson said he's thankful to God for what they were able to accomplish in just their rookie season, making it to the championship.
"We know it's a phenomenal feat. That's the first step," he said. "We know that Breezes is a veteran team, so we just have to prepare for them just as we have done for every game we have played against them.
"I think we have the pieces also to match up with Breezes. I think the only thing they have against us is the experience. But I feel confident with what we have and that we can go all the way and dethrone Breezes."
While he's aware of the tremendous guards that the High Flyers rely on, Thompson said their bigs and small forward will be the difference because they have the guard play to counter-attack their rivals.
"They know that. They know it won't be a cake walk. They will have their hands full," Thompson projected. "Both teams will be coming out to play hard. May the best team win."
Division One Final
Commonwealth Bank has been a fixture in the NPBA division one postseason and this year, they are hoping to add another dimension by becoming the first team to complete a perfect season.
"We continue the quest. We go into each game with a lot of intensity and a lot of focus," Thompson said. "We feel we are well prepared for the Stingers. So we are just going to go out there and play Giants basketball as a unit.
"We are an unselfish team and so if we continue to play that way, we feel we can be successful in pulling this one off too."
Thompson said his team is so balanced that they have the ability to adjust to whichever team they play against. He anticipate that they will probably be much quicker in their attack than they were against the University of the Bahamas Mingoes, whom they swept in three straight games.
"I think UB has really prepared us for the next round," said Thompson, whose son Perry Thompson Jr, handles the majority of the coaching duties on the court.
The Stingers, who advanced to the final after they knocked off the Rockets in a hard fought battle on Monday night, expect the Giants to speed up the game, according to head coach Lavardo Bowleg.
"Normally you go at a slower pace in the playoffs, but once we come out and play Stingers ball and play some defense, we feel we can beast them," Bowleg proclaimed.
"We know they feel they can beat us because we have some injuries and we have lost one or two players, who have gone back to play pro basketball. I'm not worried about that. We will come to play basketball and we will win with what we have."
PJ's is expected to be without the services of Torrington Cox, who has left to play pro ball; Scottie Farrington, who is out for the remainder of the season with an injury and possibly Eugene Bain, who suffered an injury against the Rockets.
The Stingers are also missing Abel Joseph, who is currently off the island and Rashard Williams, who is attending a family emergency in the United States.
"We still have enough pieces that we can try and win," Bowleg said. "The series we played in has really helped us. So once we don't get rattled, we could beat the Giants.
"We just have to play our style of basketball. If we don't, the Giants will beat us. Yes, they have a lot of players who played on the national team and overseas and they have good IQ's for the game. But we have good IQ's for the game too."
Bowleg said this is the match-up everybody wanted and they enjoy playing against them.
"Our strength is going to be our big men. Our guard play is still good. Once they can contain their composure and play good defense, we can beat them," he said. "We have the better big men, but they have the better guards."
Only time will tell as the series gets started tonight and continue on Friday with game two. They will take a break and come back with game three on Monday night.