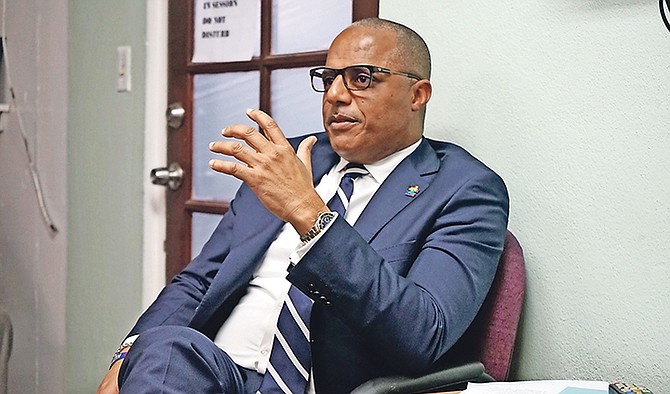 By Natario McKenzie
Tribune Business Reporter
nmckenzie@tribunemedia.net
A Cabinet minister yesterday said efforts to boost the Royal Bahamas Police Force's (RBPF) ability to combat cyber crimes are ongoing, as he admitted that recruitment had too often been based on "who you know".
Marvin Dames, minister of national security, said the drive to "build capacity" continued as the police moved away from a past recruitment strategy that was focused on "numbers" as opposed to acquiring the necessary skill sets. 
Speaking outside Parliament, Mr Dames said: "We are working at building capacity but also the investigation of financial crime. This is the way the world is moving. Just last week I spoke at an event in Atlanta where we would have graduated a number of our senior officers in the Royal Bahamas Police Force and the Department of Corrections.
"We will continue to do that, and continue to expose our officers and create partnerships and relationships locally and abroad. We are building capacity. As we move into this year we are also recruiting based on our needs."
Mr Dames continued: "Too often we have recruited based on who you know. We have recruited based on not only who you know but based on numbers; making up numbers. We're not doing that any more; we're recruiting based on needs. We have to look at the needs of a modern police force in the 21st century and how we meet those challenges.
"We are very excited about that and hope to build that. Once we enact this National Crime Intelligence Agency Bill we will also be building a cyber component within that which will give us even greater ability to protect our systems from intrusions, locally as well as abroad."