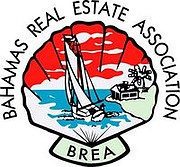 By NATARIO McKENZIE
Tribune Business Reporter
nmckenzie@tribunemedia.net
THE Bahamas Real Estate Association's (BREA) president yesterday said it has finally made a "breakthrough" in cracking down on unscrupulous foreign realtors who are "crippling" the industry.
Christine Wallace-Whitfield, pictured, addressing the Rotary Club of West Nassau, said the US National Association of Realtors (NAR) had "vowed to prosecute" any of its members who attempted to sell Bahamian real estate without partnering with a local realtor.
"One of my goals as president is to get control on foreign persons coming into the country to sell our land," she added. "BREA has been faced with numerous complaints over the years with foreign realtors coming into the country with the intent to engage in selling real estate in The Bahamas, and I am sure that they will continue to find a way.
"This year, finally, has been a breakthrough for BREA as I recently met with senior officials of the National Association of Realtors at the NAR's legislative meetings and Trade Expo in Washington weeks ago."
Mrs Wallace-Whitfield explained that foreign agents must contact a licensed Bahamian real estate company, and refer their client and property when dealing with sales activity. "This is an ongoing issue that is crippling our industry and livelihood of our licensed members," she added.
"The NAR has vowed that they will prosecute any and all of its members that engage in any real estate transaction outside of their jurisdiction without being on referral basis. It is illegal for any foreigner to solicit a listing to clients outside of their area or state let alone their country. We as Bahamians must protect our land and our country, and stand up for what is right. We have also spoken with local Immigration in Nassau and Exuma, as these are the most pressing areas for complaints."
She added: "As we have a bilateral agreement with the NAR, they are supposed to make sure that BREA and the NAR both comply with each other's rules and codes of ethics. One example of our agreement that was implemented years ago is BREA, as licensed real estate agents, cannot call ourselves realtors unless we have become an international realtor member (IRM) as the word 'realtor' is an international trademark.
"This a process that any licensed BREA member can do by applying to the NAR and paying their annual fee. As foreign realtors visit our shores, some take it upon themselves to conduct business. One of the ways they do this is by making deals with local brokers, and making arrangements and special deals. Another way is that the owner of a property here in The Bahamas would contact a US agent, hand them the keys and say please find a buyer."
Mrs Wallace-Whitfield said BREA is also working with government to stay abreast of changing laws relative to the industry. The Government announced this week that it intends to remove the stamp tax applied to real estate transactions and replace it with value-added tax (VAT), while closing a loophole that allowed companies purchasing property in The Bahamas to previously reclaim the latter tax.
She added that BREA had yesterday written to acting financial secretary, Marlon Johnson, for further clarification on the issue. BREA director, Hartman Longley II, queried whether the term 'stamp tax' will for the foreseeable future no longer be associated with the purchase and sale of real estate in The Bahamas, and whether there will be new terminology for the 'discounted VAT'.
To this, Mr Johnson explained that for the foreseeable future there will simply be different VAT rates for different transactions - a rate of 2.5 percent for real estate transactions valued under $100,000 and 10 percent on those over $100,000. Businesses will not be able to recover any such real estate VAT payment as input deductions.