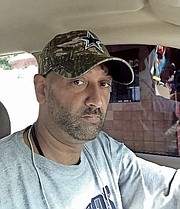 By INIGO 'NAUGHTY' ZENICAZELAYA
DALLAS Cowboys wide receiver Amari Cooper underwent an MRI on his injured knee Wednesday and missed practice yesterday, according to Michael Gehlken of the Dallas Morning News.
The NFL Network's Ian Rapoport also added that the MRI was precautionary and Cowboys head coach Jason Garrett "sounded optimistic" about Cooper's chances of playing against the Minnesota Vikings in Sunday night's game.
Cooper finished Monday night's game with four receptions for 80 yards and a touchdown.
Cooper played through his knee issues in Dallas' 37-18 win over the New York Giants.
Cooper commented on his knee "locking up" during the win against the Giants, but added that it "wasn't anything that was that bad."
Cooper also said his knee "felt like an 8 out of 10, and I feel like I can get to a 10 before the game against Minnesota."
KEEPING
THE PACE
Cooper has 42 catches for 701 yards and six touchdowns through eight games, meaning he is on pace for the best season of his career and his fourth 1,000-yard campaign in five NFL seasons.
Numbers like that also place Cooper in the conversation for his fourth Pro Bowl in five seasons, and second in Dallas.
If Cooper can play, quarterback Dak Prescott will have his full arsenal of weapons in Cooper, wide receiver Michael Gallup, tight end Jason Witten and running back Ezekiel Elliott.
Sunday night's game between the Cowboys and Vikings could have major ramifications in the NFC playoff picture.
Dallas owns a half-game lead over the Philadelphia Eagles in the NFC East lead at 5-3.
While Minnesota currently possesses the No. 2 wild-card spot in the NFC at 6-3, but the Los Angeles Rams and Carolina Panthers are just a half-game behind at 5-3.
NBA - 'IGGY' ON
THE WAY TO
LA (LAKERS)
Veteran forward Andre Iguodala, presently a member of the Memphis Grizzlies, has yet to play this season and could be bought out.
The Lakers are reportedly the front runners to land Iguodala, if that all pans out.
NBA Insider David Aldridge of The Athletic discussed Iguodala's future with multiple league executives, and he noted every single one mentioned the Lakers as a potential landing spot.
One said they represent the "best combination of ring chance and role."
Aldridge pointed out, "The notion that Iggy to the Forum Purple and Gold seems to be so universally held a belief could certainly impact how hard other teams engage the Grizzlies in potential trade talks."
Iguodala is a three-time NBA champion, two-time All-Defensive selection and the 2015 NBA Finals MVP.
The Lakers are in win-now mode with a 34-year-old LeBron James and Anthony Davis, who can opt out of his contract after this season.
The Lakers are 6-1, winners of six straight games.
Adding a veteran defensive leader like Iguodala, with tons of playoff experience, on the biggest stage would only make the Lakers an even stronger contender in a very deep and talented Western Conference.
• Naughty presents 'Mischief and Mayhem in da AM' from 6am to 10am, Monday to Friday and 'The Press Box' sports talk show on Sunday from 10am to 1pm, on KISS FM 96.1.