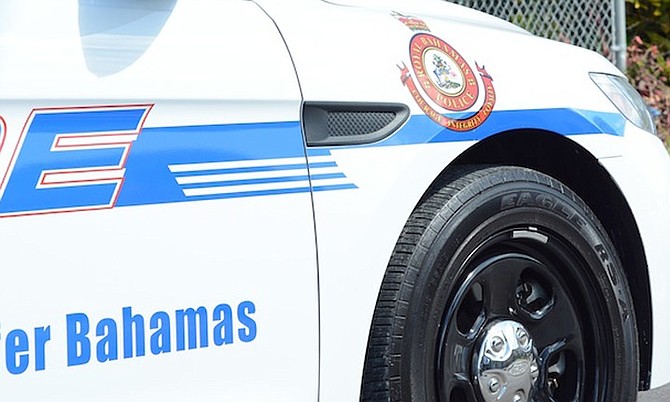 POLICE are hunting for a gunman after a man was injured in a shooting on Wednesday afternoon. Officers said that the victim was on Arawak Avenue, off Jerome Avenue, when he was approached by a man said to be known to him. Police said the man shot the victim then got into a white Honda Accord and sped away. Paramedics took the victim to hospital, where he was reported to be in serious but stable condition.
Officers are also investigating a series of armed robberies that took place on Wednesday. In the first robbery, a man was mowing a lawn on the side of Faith Avenue South when he was approached by two men at about 2pm. One of the men was armed with a firearm and robbed him of his cleaning equipment before the pair got onto a motorcycle and sped away.
In the second robbery, shortly after 6pm, a man was sitting in his vehicle near the water's edge on West Bay Street when he was approached by two armed men, who robbed him of cash, a cellphone and jewellery before getting into a white Nissan Cube and escaping.
In the third robbery, shortly after 9pm, a man was inside a home on Essex Street, off Shirley Street, when he was approached by a man armed with a knife, who robbed him of cash and keys before running away.