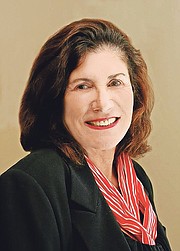 By DIANE PHILLIPS
IN the 1960s, long before the Queen Conch was the subject of conservation debate, the mollusk was so plentiful that some considered it a pest.
"Go for a swim in Nassau harbour, stand for a breather and your foot could land on the pointy end of a conch shell. They were everywhere, so annoying and you had to watch where you stood," recalled someone who now relishes a fresh conch salad and fears her grandchildren may never know the taste of the fresh sweet meat.
On Wednesday, conch along with the declining environment in which they once thrived, and the environment in which we all live, got the biggest boost in the history of The Bahamas.
Minister of Environment and Housing Romauld 'Romi' Ferreira introduced three environmental protection bills that together, once regulations and penalties are established, will revolutionise how the environment of The Bahamas is managed.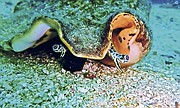 One of those bills, the 54-page environment Planning and Protection Act (I know bills seem boring, but please don't stop reading now) may just be one of the most important pieces of legislation in our generation.
Rather than pointing fingers solely at a Carnival Cruise Line for dumping in Bahamian waters, or an Equinor Oil for an oil spill that we still have no idea how to measure, nor any of a hundred other offences caused by non-Bahamians doing business in The Bahamas, it assigns responsibility for the environmental to all of us.
In Clause 18 of its 77 Clauses, it tasks to everyone "a general duty to protect the environment". Those few innocuous sounding words are leviathan in responsibility – assigning to every single man, woman, child, business, institution and organisation the awesome responsibility to protect the environment and to report any man, woman, child, business, organisation or institution that fails to do so.
We've said before in this column that it is a crying shame the environment is not sexy and climate change doesn't arouse the senses like low lights and hot jazz, but the environment is all we have.
It's the blazing sun, the blue sky, the crystal-clear waters, the white and pink sands and majestic trees, the brilliant flowers, the birds, it's the very air we breathe. We just took it for granted for so long it never occurred to us it needed to be babied until years of violating its integrity resulted in its being despoiled.
We had to almost lose what we had before we understood how important it was to wake up, rescue and protect it. Storms like Irma, Joaquin, Matthew and Dorian helped to wake us from our slumber.
Recent warnings from the Prime Minister about the potential impact of climate change now send shivers down our back but where were we 30 years ago when the first warning signals were sent?
We are late entering the environmental protection arena, but we are finally there with proposed legislation that is comprehensive and futuristic. Kudos to Ferreira, the AG's office and the team that assembled the long-awaited Bills that also call for a National Youth Environment Conservation Corps.
So even if legislation isn't glamorous, it has its redeeming features for each of us. Once passed, and we urge soon, it means if I see someone destroying a mangrove, I am obligated to report the creep. Pardon the editorialising but honesty is important here because now the individual destroying that mangrove is not just a creep, he's a legally reprehensible bad guy who will pay a price for his stupidity. And the fine he gets will go into the new Environmental Fund. Ferreira also took time to thank all those environmental groups and civic society organisations who contributed to the draft bills.
"History will judge us by what we have done today," said Ferreira when he laid the bills on the table in the House of Assembly. I agree wholeheartedly.
Small things I will never understand
On the lighter side, you've got to wonder who in their ultimate wisdom designed those tiny pads that waitresses in places like truck stops and diners write your order down on.
You know the ones – 17 numbered lines on a recycled paper maybe three inches by four when everyone knows that writing two eggs sunnyside up, side of bacon, reg toast, hold the butter, takes half a page.
Or who, in this day and age of digital wallets, was the decision maker in one very popular bank in The Bahamas who voted that customers should still be required to use carbon copy paper in deposit books, as if handling paper money wasn't dirty enough.
Carbon copies in 2019? That's like trying to download an app on a rotary dial phone.
To its credit, that's the same bank that is the most advanced when it comes to those up to the second account activity alerts.
So if someone is standing in line (like you) and making a deposit into your account, you get a signal on your phone and in your email instantly with the new account balance. But to check your phone, you have to do something about the ink from the carbon paper.
A tale of two ages with easy resolution, folks.
Thank you, Dr Bain and UK RescueGlobal
Bahamian-born veterinarian Dr Teja Bain's Atlanta clinic became the central collection point for thousands of dollars' worth of medical and food supplies for domestic pets that poured in for The Bahamas following Hurricane Dorian.
Dr Bain, the Atlanta vet of the year in 2016, was thrilled by the response. Freezers filled with penicillin and other medications that had to be kept at a certain temperature. Splints, sutures, bandages, and healthy choice foods, lots of it.
But as the supplies grew so did her worries. Every avenue she tried for transporting the animal medical supplies led to a nearly impossible obstacle.
That was, until the UK based RescueGlobal.org team stationed in Nassau got wind of the challenge and used its connections to arrange a flight. Supplies and food arrived the following day.
Another example of the worst of times bringing out the best in people, even strangers who may never meet.