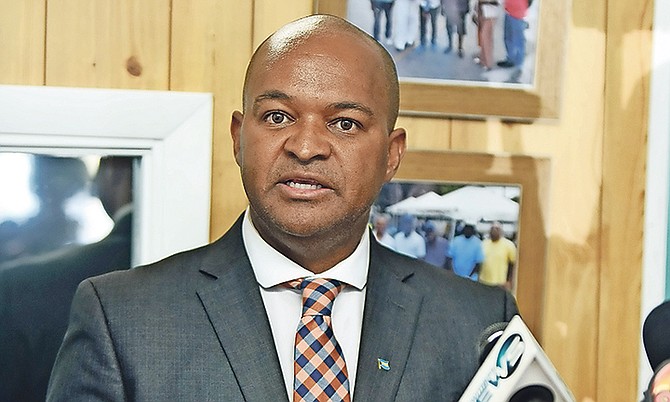 CENTREVILLE MP Reece Chipman said the government's handling of Hurricane Dorian as well as institutional and partisan politics drew him to his decision to sever ties with the governing Free National Movement.
At 10am Thursday, Mr Chipman sent resignation letters to House of Assembly Speaker Halson Moultrie and FNM Chairman Carl Culmer about his decision.
"Absolutely, it was a big thing for me," Mr Chipman said during a press conference at this constituency office, when he was asked if the Minnis administration's actions in the aftermath of Dorian had anything to do with the move.
"When Bahamian lives are lost and the way you would have seen lives on the street, definitely there is some accountability that needs to take place from the government."
In his letter to Mr Culmer, Mr Chipman said he believed he could do more for the constituency as an independent representative.
"Please accept this letter as resignation from the Free National Movement," Mr Chipman wrote. "At this time, I am of the belief that partisan politics is not helping the people of Centreville or the country at large."
The now independent representative has also asked Speaker Moultrie to reseat him according to parliamentary rules. He also wants permission to address his colleagues for five minutes at the next sitting of Parliament.
The first term MP unseated former Prime Minister Perry Christie in 2017, who represented the area for 40 years.