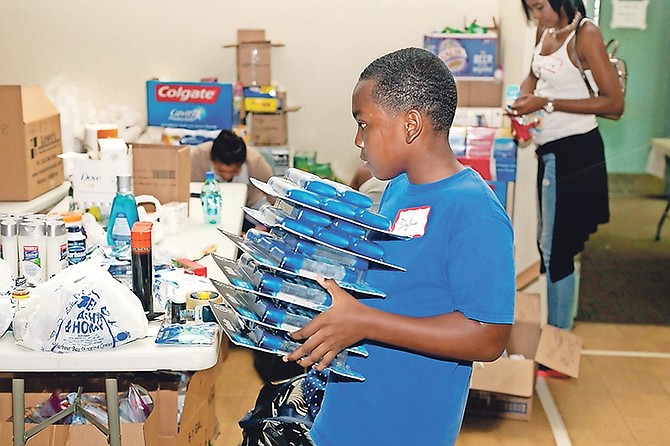 By CARA HUNT
Tribune Features Writer
cbrennen@tribunemedia.net
As Bahamians are still reeling from the devastating effects of Hurricane Dorian, children are leading the way in the relief efforts.
From the picture of a little girl who opened a lemonade stand to raise money for storm victim that went viral, to kids who picked out special toys to donate to shelters, the youngest Bahamians are showing how much they care - much to the delight of their parents.
"My son came home from school last week and was looking all in the drawers and in the cupboards just picking up stuff," Lydia told Tribune Woman of her six-year-old.
"I asked him what he was doing and he said, 'Mommy, the teacher said the hurricane in Abaco and Grand Bahama took all the people things and the children don't have anything and she said we must find things in our house to bring to school'."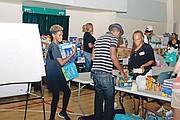 Lydia said she encouraged her son to find items that could go to the relief efforts.
"I am really glad that they addressed this in school and are having donation drives. I think that it is really important for children to feel like they are a part of it. They absorb more than you realise and so by giving them a chance to assist helps them process what has happened," she said.
Banker Carla agreed that this is a great way to encourage humanity and empathy in her girls, aged seven and 12.
"We sat down and talked about it and and how we would feel if all our possessions were destroyed and we were left with nothing and we talked about how it was important to be our brother's keeper," she said.
"What we did was each girl made a special gift bag with items for a girl her same age - an outfit with shoes, underwear, a journal to help them record their emotions, and some other little trinkets. They chose things that they would have liked to have received and a little note saying 'Better days are ahead'."
Mother-of-two Marie said it is important to not shield children too much from the tragedy.
"I know that it is a lot to process for all of us and my daughter was like, 'Mommy, what if we were in the storm and we die?' So you have to relieve their fears, and on the one hand you don't want to expose them too much to it, but on the other hand you want them to be aware that sometimes bad things happen to good people that is life and we rise above it as best as we can," she said.
"We took her with us when we made our donations and I used the opportunity to let her know that that the most important thing is not the possessions we have, but being with family."