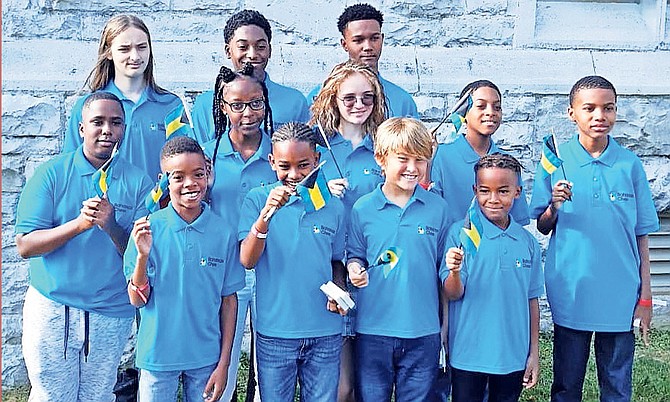 THE Bahamas junior chess team recently returned home from the prestigious North American Youth Chess Championship (NAYCC) with a total of 23 team points.
Although no team member medalled, team coach and president of The Bahamas Chess Federation, Elton Joseph, said that the country gained valuable international experience and exposure.
"As our players improve internationally they bring back that experience and help develop other players in The Bahamas," he said.
The 12-member team forsook the easy path, in terms of international competitions, and bravely took on the challenge of the NAYCC.
Taking place in Kingston, Ontario, August 15-20, the 2019 NAYCC was a test of endurance and will power for Team Bahamas.
The tournament consisted of nine rounds over six full days of two to five-hour rounds.
Rounds were held in the morning and afternoon with no rest days.
The tournament attracted over 415 participants.
The North American Youth Chess Championship attracts players from highly ranked chess countries, namely the United States, Canada and Mexico.
"The average rating for the Bahamas is 1,735 which takes into account our strongest players, including adults and juniors," he said.
"Competitors at the 2019 NAYCC included under-10 players with FIDE and USCF ratings of 1993," he added.
At the tournament, there were also more than 40 players between the ages of 12 and 18 with FIDE ratings exceeding 2,000."
Team Bahamas got off to a slow start but Aidan Mart managed to secure a draw on day 1 of competition with a 1,921 rated player from the United States, a player 700 points higher than Aidan's local rating.
During the tournament, the junior national team impressively took down players from the US and Canada.
The Bahamas junior chess team sponsors included the MedNet Group of Companies, Commonwealth Bank, Doctors Hospital, MCG Adjusters and Post Boxes Etc. "We are very proud of the performance of the Bahamas junior chess team, they did a great job in each of their sections," said Elton Joseph.
"We went to a tournament with very strong players, we gained a lot of experience and managed to get some wins. I would also like to thank our generous sponsors who made this trip possible.
"The importance of having the opportunity to compete on the international stage is crucial to local players who wish to pursue chess at a professional level."