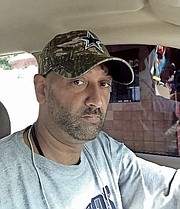 By INIGO 'NAUGHTY' ZENICAZELAYA
AFTER an outstanding debut to the NFL season, with a 35-17 shellacking over the New York Giants, the Cowboys look to hit the road this week and improve to 2-0 on the season, and in the NFC East division, with a road win against the division rival Washington Redskins. As we head into Week 2 of the NFL season, here's the latest news from around the ranch:
PRESCOTT NAMED NFC OFFENSIVE PLAYER OF WEEK
In the season opener against the New York Giants, Cowboys QB Dak Prescott completed 25 of his 32 passes for 405 yards and four touchdowns, with a perfect 158.3 QB rating.
Quite the impressive performance, so much so that the NFL recognised it as the best one in the NFC.
Prescott was named the NFC Offensive Player of the Week for Week 1, while Baltimore Ravens QB Lamar Jackson was named the AFC winner.
DAK CONTRACT IMMINENT?
The latest from Bleacher Report, 'NFL Insider' Mike Freeman, who reported Wednesday that negotiations between the Cowboys and Prescott have "slowed slightly" in recent days.
This seems to dampen the recent optimism of Cowboys owner Jerry Jones, whose recent comments alluded to a lucrative deal being 'imminent.'
Before you get your bull ropes in a knot Cowboy fans, Freeman also added that an agreement is still expected to be reached at some point this season.
TACO TO GO
Does Taco Charlton have a future with this team?
Cowboys head coach Jason Garrett ultimately answered the question by describing what led to Charlton being inactive for the season opener.
However, it must be noted, Garrett started off his answer with three very cryptic words: "Yeah, we'll see. You know, it's always a competition every week to see who's going to be up and available for us at all positions.
"We have 10 guys on the active roster on the defensive line, and we dressed eight for the game. It just felt like the guys we had up there gave us the best chance."
"Yeah, we'll see."
Now it could have just been Jason Garrett being roundabout.
"Yeah, we'll see" is hardly an admission, but I feel if Charlton was really a lock on this team, don't you think he would have been a little bit more firm and committal?
Bryan Broaddus, Cowboys scouting director, talked about the Cowboys being in talks with another team when it comes to the third-year defensive end:
"I think they would shoot for a fifth [round draft pick] right now, I really do. I don't think there's a whole lot of value there.
"I know there's a team that they're talking to, I don't want to get into the team and specifics, because I don't want to hurt their chances with the team. But there's a team they're talking to about another player on that team at a position that can help them."
TRIFECTA
After Week 1, the Cowboys' top three wideouts all ranked in the top 30 among receivers in yards after catch:
Michael Gallup (3rd; 76 yards), Randall Cobb (11th; 41 yards) and Amari Cooper (27th; 22 yards), according to ESPN.
Cooper added that big-play dimension to the offence when he arrived in the second half of last season. He finished the year tied for 10th among receivers in yards after catch (411).
Ex-Packer, and one of Green Bay QB Aaron Rodgers' favourite receivers of all time, Randall Cobb can turn a 10-yard play into 40 rip.
Cobb had a 14-yard catch and run in the second quarter Sunday – an excellent second effort to break a tackle from the Giants cornerback – setting up TE Jason Witten's touchdown.
Second year WR Michael Gallup, the team's third-round draft pick a year ago, could push this receiving core to new heights.
Gallup is picking up right where he left off in preseason as Prescott's main target during the month Cooper missed with a heel injury.Gallup went for seven receptions for 158 yards versus the Giants, and he looks to continue his upward trend this week against an inferior Redskins secondary.
• Naughty presents 'Mischief and Mayhem in da AM' from 6am to 10am, Monday to Friday and 'The Press Box' sports talk show on Sunday from 10am to 1pm, on KISS FM 96.1.