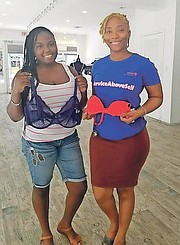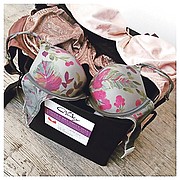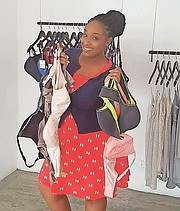 By ALESHA CADET
Tribune Features Reporter
acadet@tribunemedia.net
"Women in need, need bras too" is the motto the Cheeky Apparel Boutique is following for its current bra drive as part of Hurricane Dorian relief efforts.
This is not the first charitable event for the local boutique. The family-owned and operated boutique started putting the call out for donations of new or gently used bras in 2016 to respond to the high demand for underwear by women in less fortunate circumstances.
"We make the appeal to our customers and the public at large to donate new and gently used bras. Cheeky exists because of the support that it receives from its customers and the community. It is such a privilege to be able to provide assistance to women who need it," said Venetia Whitfield, owner of Cheeky.
The boutique, which opened in 2012 aims to provide well-fitting, quality intimate apparel in a wide range of sizes. Today, it offers over 140 bra sizes. The goal of Cheeky's team is to make its customers feel more beautiful, confident and empowered through their underwear and lingerie.
"Our bra drive allows us to put the focus and emphasis on something that is often overlooked but so basic and essential. Many times during clothing drives people forget about underwear, but women in need, need bras too. This was particularly evident after Hurricane Dorian where so many shelters and organisations highlighted underwear as an item that is desperately needed. Women through their bra donations get to share and assist other women on a very intimate and personal level," said Ms Whitfield.
Now until Saturday, October 5, she is asking people to be drop off new or gently used bras at the Cheeky Boutique in the Elizabeth on Bay Plaza. The team also welcomes and is encouraging other organisations to participate. In the past, Ms Whitfield said, they have had groups like Rotaract Nassau Sunset and the American Women in the Bahamas donate to the cause.
"We feel it's our responsibility as stakeholders in the community to give back whenever possible. This responsibility becomes amplified and even more important in times of national crisis, like what we are experiencing as a result of Hurricane Dorian. Restoration and rebuilding is expedited when everybody does their part, no matter how small or big. We are a small business owned by women, primarily for women. It is only fitting that we give back in this way," said Ms Whitfield.