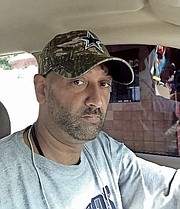 By INIGO 'NAUGHTY' ZENICAZELAYA
LAST season the Dallas Cowboys beat the New Orleans Saints due to a very good defensive effort.
The Cowboys' defence held the Saints' high powered offence, that averaged almost 30 points a game to just 10 points.
In this season's rematch on Sunday night, the Cowboys can boast about their explosive offence to match their stout defence.
That play-action passing game is exactly what the Cowboys can use this time around, to go along with their defence, to beat the Saints.
The Dallas Cowboys will be able to set this up due to the success against the Dolphins last week, where both Cowboys running backs, Ezekiel Elliott and Tony Pollard, rushed for 100 yards each.
The Saints will now have to game plan for that, which will play right into the hands of quarterback Dak Prescott who has been lights out early in the season.
Despite missing starting wide receiver Michael Gallup, who's out nursing a knee injury, Prescott will still have plenty of weapons to choose from.
Using their team speed on the outside with wide receivers Tavon Austin and Devin Smith, the Cowboys should be able to exploit Saints cornerback Eli Apple who has had problems with quick receivers in the past.
The other way the Cowboys can attack this defence is to use Pollard, just like the Saints use Alvin Kamara.
Putting him on the field with Elliott at the same time and splitting him out wide causes the Saints' defence to use a linebacker to cover him.
Allowing Prescott the opportunity to pick the best option given to him based on the matchup.
Either hand the ball off to Elliott or exploit the slower linebacker trying to cover Pollard in man coverage.
The Cowboys have the personnel and talent on both sides of the ball to win in New Orleans on Sunday, especially with Drew Brees out of the equation for the Saints with a thumb injury.
Hopefully the Cowboys don't take it easy in the 'big easy' and remain focused, emerging with a win on the road!
I like the Cowboys in an exciting game, 27-23 for the big road win.
FANTASY FOOTBALL
EXTRA POINTS
The bye weeks are here in the NFL, so that means waiver wires in fantasy football leagues will start buzzing extra hard.
• Here are a few waiver wire gems that could help you short and long term.
QB DANIEL
JONES
NY GIANTS -
(vs. WAS)
After shredding the Bucs for 336 yards, 2 TDs, and 4/28/2 on the ground, Jones gets a great matchup at home in Week 4 against the Washington Redskins.
Jones' mobility and ability to evade pressure and create outside of structure immediately jump started the Giants' offence in his debut.
You can't bank on rushing scores every week, but Jones' legs will remain a sneaky source of fantasy points after quietly rushing for over 1,300 yards and 17 TDs in three years at Duke.
RB REX
BURKHEAD
NE PATRIOTS -
(vs BUF)
Burkhead ended up dominating the Patriots backfield touches with James White out (personal - birth of child) against the Jets.
Burkhead played on 74 per cent of the Patriots' snaps and turned his 17 touches into 69 yards from scrimmage and a rushing touch down in Week 3.
White will be back for Week 4, but with Sony Michel looking sluggish to start the season, Burkhead may be forced into a bigger role than we originally expected. Michel is averaging 2.4 YPC and has forced just one missed tackle on his 45 carries.
WR PHILIP DORSETT
NE PATRIOTS -
(vs BUF)
With the Antonio Brown experiment over in New England, wide receiver Phillip Dorsett is going to play a full-time role in the Patriots' passing game for the rest of the season.
Dorsett was in on over 80 per cent of New England's snaps in Weeks 1 and 3, tagging receiving lines of 4/95/2 and 6/53/1.
Dorsett's targets will likely ebb and flow based on the game-plan -- he will be their fourth target most weeks.
However, Dorsett is a great depth WR4/5 if you're ever desperate during the bye weeks.
• Naughty presents 'Mischief and Mayhem in da AM' from 6am to 10am, Monday to Friday and 'The Press Box' sports talk show on Sunday from 10am to 1pm, on KISS FM 96.1.