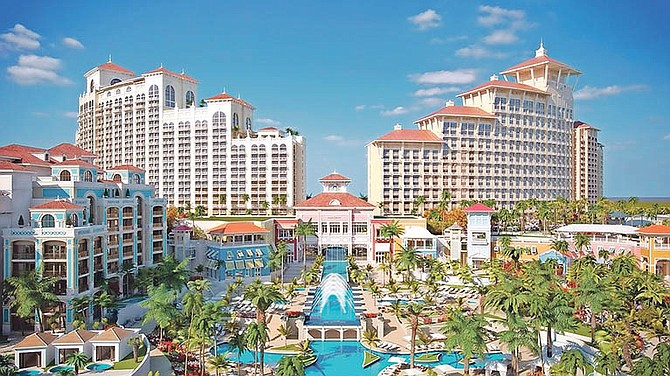 BAHA Mar will this week gift employees with care packages containing non-perishable goods.
This month marks the mega resort's third anniversary in operation which Baha Mar is using as an occasion to thank staff for their hard work and dedication.
The resort has assembled 5,000 packages for staff.
"While the resort has temporarily suspended operations due to COVID-19, we are committed to honouring and thanking those that have made this destination truly spectacular: our 5,000 associates. Our employees are our greatest asset and at the core of everything that we do. We appreciate how challenging these times are for everyone and wanted to let them know that they are in our thoughts," said Baha Mar president Graeme Davis.
In addition, Baha Mar has made the commitment to support staff during the temporary closure of the resort by ensuring they receive 40 percent of their salary for up to 90 days. Furthermore, the company will continue to pay the insurance premiums necessary to maintain health, life and accidental death and dismemberment (ADD) insurance coverage.
The care packages will be distributed as follows from 9am-4pm, with a verification process at Melia Convention Centre:
Tuesday, April 21 - Grand Hyatt
Wednesday, April 22 - Casino, Shares Services and Resort Services
Thursday, April 23 - Melia
Friday, April 24 - SLS & Rosewood
All associates are asked to drive in, bring their Baha Mar ID for verification and wear masks or face coverings.