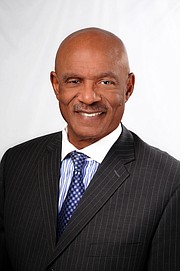 The University of the Bahamas has appointed Dr Timothy Barrett to serve as Mental Health Consultant effective Monday, January 4, 2021, providing mental and psychological health services for faculty, staff and students, including the University of the Bahamas-North community.
The Managing Director of Holistic Health Services, Dr Barrett will implement a wellness-based Employee Assistance Programme and Student Assistance Programme, offering psychological services via office visits, and through virtual sessions. A 24-hour, seven days a week counselling hotline, staffed by a team of trained professionals, will be made available.
UB employees and students will also receive grief counselling and be kept abreast of current and critical mental and psychological health information. The ultimate aim is to increase workplace productivity, heighten morale and reduce levels of frustration, stress, disciplinary and grievance actions. Early and timely interventions for students are intended to reduce family distress and improve the ability to focus and attain educational goals.
Dr Barrett is a highly respected member of the medical fraternity and a veteran psychiatrist. He is also past president of the Medical Association of the Bahamas and former chairman of the Bahamas Medical Council. For the past 28 years, he has used his knowledge of human behaviour and talent for communication to serve as human resources consultant and trainer for a number of business organisations. For a number of years, he was the visiting lecturer for the Master's degree programme in Human Resources in the University of the West Indies' Faculty of Business, Cave Hill, Barbados. He is an ordained minister who lectures and preaches regularly on a wide range of topics, with a passion for helping people learn how to maximize their brief time on earth and enjoy an abundant life.
An athletic standout, Dr Barrett is a former international athlete and All-American at the University of Southern California.
In an historic feat for the Bahamas, he earned the first gold medal in a field event in the 1966 Central American and Caribbean games. He has also coached a variety of national sporting teams. Dr Barrett completed his pre-medical studies at the University of Southern California, earned a Bachelor of Medicine, Bachelor of Surgery from University of the West Indies, and a Master of Science in Psychiatric Medicine from the University of Manchester. He is married to the former Samantha Adderley and has four children, Timothy Jr, Marc, Torriano, and Joelle.