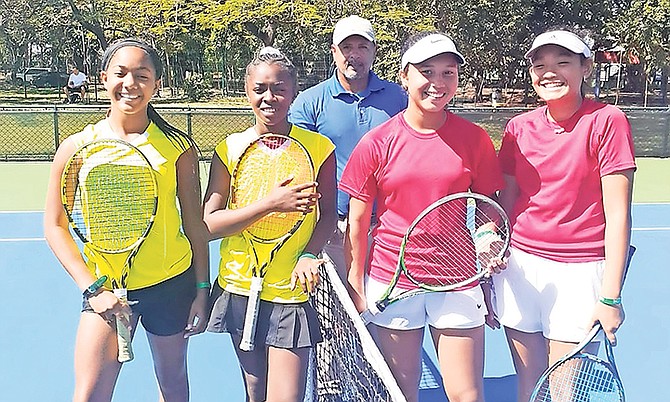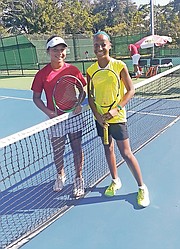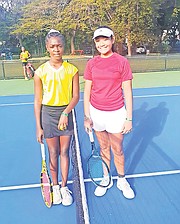 TEAM Bahamas was successful in the consolation round yesterday at the World Junior Tennis (WJT) Girls 14s North, Central American and Caribbean Pre-Qualifying Tournament.
They defeated Panama 3-0 with a 6-2, 6-0 win from No.1 Sierra Rodgers and 6-2, 6-2 win from No.2 BreAnn Ferguson.
BreAnn and Sapphire Ferguson teamed up to win in doubles play in three sets 6-0, 5-7, 10-8.
The Bahamas moves on to play in the 5th-6th place match today. The tournament will conclude at Parque del Este in Santo Domingo, Dominican Republic.
The Bahamas finished 2-1 in round robin play but lost in the quarter-finals to the Dominican Republic.
Other participating countries included Antigua and Barbuda, Barbados, Jamaica, Suriname, Curaçao and Honduras.