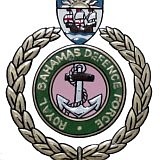 TWELVE fishermen were apprehended in the central Bahamas for fisheries violations on Tuesday by members of the Royal Bahamas Defence Force.
While on routine patrol, patrol craft HMBS Lignum Vitae under the command of Senior Lieutenant Ricardo McQueen boarded a Bahamian registered vessel, "Miracle Worker," along with two skiffs. The crew, consisting of Bahamian nationals, were taken into custody after being found in possession of illegal fishing apparatus, namely diving compressors, along with fishery products. The vessels and crew are being escorted into the capital, where they will be turned over to the relevant authorities,.
On June 11, a total of 15 Bahamian fishermen were apprehended for fishing violations. The crew has since been charged before the courts.