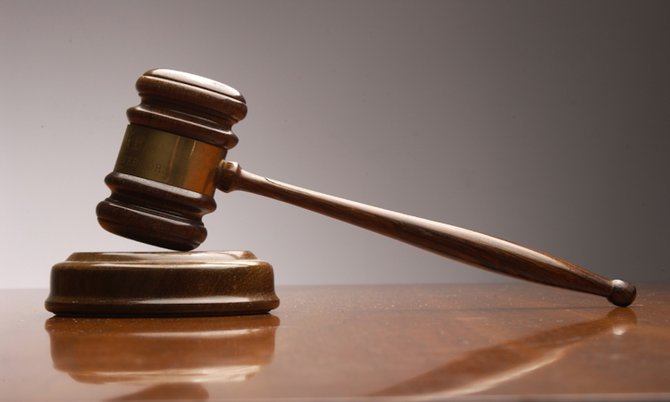 BY FARRAH JOHNSON
Tribune Staff Reporter
fjohnson@tribunemedia.net
A 26-year-old man was fined $200 for cursing at police officers who last week evacuated a crowded bar in an effort to enforce the safety measures outlined in the COVID-19 emergency orders.
Giovanni Smith was charged with acting disorderly and using obscene language, after he cursed at officers who cleared out a bar filled with people who were not adhering to social distancing protocols.
The court was told officers on mobile patrol observed several people congregating outside a bar on Fox Hill Road. According to the prosecution, the people there were not wearing face masks or practicing physical distancing. As a result, the officers approached the crowd and asked them to leave immediately. They then proceeded inside the establishment where they observed another large crowd of people who were not adhering to the emergency protocols. When the officers ordered the patrons in the bar to leave, Smith approached one of them and asked them
why they had to do so. When the officer asked Smith where his mask was, he told them it was in his (expletive) pocket. He also said: "Y'all police is be (expletive) joking, people can't have fun no (expletive) more. Smith was warned to stop but continued to spew obscenities stating: "(Expletive) the police. He was subsequently arrested. In an interview with police, he said he could not deny the allegations because he was under the influence of alcohol at the time.
During his hearing before Assistant Chief Magistrate Subusola Swain, Smith pleaded guilty and was fined $100 for acting disorderly and another $100 for using obscene language. If he fails to pay the fines, he will spend 10 days at the Bahamas Department of Correctional Services.
Yesterday, a woman also appeared before Magistrate Swain for similar offences.
Sharanda Lewis, 20, was accused of acting disorderly, assaulting a police officer and failing to wear a face mask while she was out in public on July 11.
While the defendant admitted she was not wearing a face mask at the time of her arrest, she denied the other two charges and the matter was adjourned to August 17 for trial.
Lewis was granted $2,000 bail with one sureter in the interim.