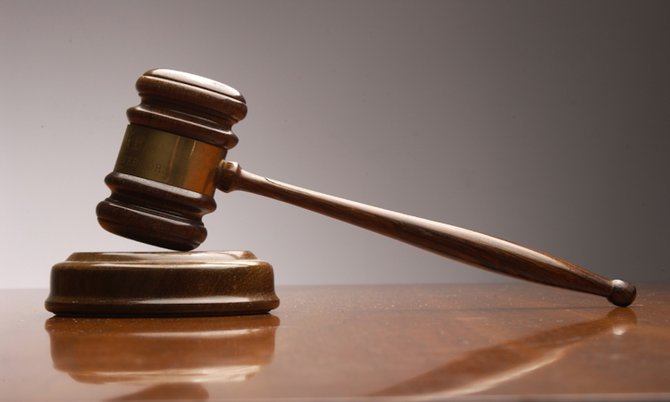 By FARRAH JOHNSON
fjohnson@tribunemedia.net
A 32-year-old man was ordered to pay a $1,000 fine or spend six months in prison after he admitted to throwing a beer bottle at a shop owner during an argument last month.
Andrew Smith appeared before Senior Magistrate Derence Rolle-Davis charged with causing harm to Terrance Franklin on May 22. He pleaded guilty. In addition to his fine, he was also ordered to compensate Mr Franklin $500 for his injuries.
Prosecutor Lakesia Moss said Mr Franklin told police that he was sweeping the steps outside his shop around 9.30am on May 22, when a man known to him as "Chubby" approached him and told him that he did not like how he treated his girlfriend after he turned her away from his store the day before.
Inspector Moss said Mr Franklin told officers that Smith threatened to shoot him. He also said the defendant then picked up two big rocks, so he also picked up two rocks and the two began throwing them at each other. Mr Franklin said he eventually went inside his store thinking that the defendant had left, but when he went outside again, Smith was still there and threw a Heniekein bottle at him. He said the beer bottle landed on his left leg causing him injury.
Smith's attorney told the magistrate that his client was remorseful for his actions. He also said while he accepted his mistake, there was a level of provocation that caused the situation to escalate to the degree that it did. Smith said that the incident only occurred because Mr Franklin did not allow his girlfriend to purchase something from his store.