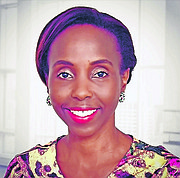 By Kenya Mortimer-McKenzie
COVID-19 is spreading globally and has been declared by the World Health Organisation as a public health emergency. Thus, many spa and salon professionals are in fear. Naturally so, considering the close contact many of us have with the public. The services rendered by these industry professionals can range from manicures, pedicures and nail enhancements, to body massages, facials, make-up application, hair removal, and much more. This new pandemic can have a devastating effect on this particular service industry.
What can beauty and spa industry leaders do to prepare themselves if they haven't done so already?
It's important that you have a plan in place to ensure you are equipped to handle this pandemic.
• Your employees are your most valuable resource. Ensure they are aware of what they need to do to be safe and to ensure clients' safety. Employees need to understand the seriousness of this virus.
• Have a meeting with your staff immediately. Let them know not to panic, but reassure them that you are being proactive by increasing disinfecting and sanitising protocols. They will not panic if they know they have the tools to perform their services safely.
• Put a check list in place of what your staff needs to do, such as enhanced disinfecting and sanitising procedures. Increase disinfecting frequency of entrance and exit areas and high trafficked areas in your establishment, such as restrooms inclusive of disinfecting toilet seats and the handle.
• Have regular communication with your staff; they need reminders. Posting visible signs in your business would remind staff of what they need to do and visible for clients to see also to create awareness.
• Ensure employees are following through, so monitor there sanitising and disinfecting habits. This is important, because if employees don't follow your enhanced protocols it can have negative implications to your business. If they persist in doing things their own way they should receive disciplinary action because they are putting others at risk.
• Send out communication to clients as to what you are doing to ensure their safety and encourage them to reschedule if they have flu-like symptoms, coughing, sneezing and fever.
• Provide sanitisers throughout your salon and spa to encourage clients to sanitise hands before being serviced.
• Be flexible with employees who may have to take time off when they are sick or if they have to care for a sick family member
• Locate nearby medical providers and designate an area in your business in the event quarantine is necessary until the individual gets medical assistance. A face mask can be given to avoid affecting anyone else. Don't discriminate.
Important recommendations for employees
• Not to shake hands until the threat of this outbreak has passed
• Wash hands thoroughly before and after each client
• Disinfect all your tools and surface areas touched often before and after each client (remember this includes your cell phones).
• If treating client's hands wear gloves or ensure both you and your clients hands are properly sanitised
• If you cough or sneeze use bent elbow or preferably a tissue and discard it in the trash and wash your hands immediately.
• Avoid touching eyes, nose and mouth
• Distance yourself at least three feet from anyone coughing and sneezing
• Stay home if sick, seek medical attention (call in advance)
Important recommendations for clients
Women in particular love getting their beauty services. Rightly so; it's part of our regular grooming and can affect our mood and mental well-being. There are also some clients who will visit the salon or spa even when sick because getting those services is just that important to them. I would like to caution those clients to not do so if they are coughing, sneezing, have a fever and difficulty breathing. They would be at risk of affecting others.
Here are some things to consider before visiting a salon or spa during this time:
• Ensure your salon or spa is clean and your spa provider is sanitary. If so then it would have increased disinfecting and sanitising measures.
• Don't visit if not feeling well, please reschedule
• Be observant as to whether the service provider is not sick
• It's OK to ask your service provider to sanitise their hands or to disinfect your area again or to wear gloves during your treatment.
• Sanitise your hands before and after your services. Your service provider may ask you to do so in his or her presence.
Please follow guidelines put in place by the Department of Health. You can also find updated instruction from the World Health Organisation and Centres for Disease Control websites for best practices for your business.
• Kenya Mortimer-McKenzie is an anti-aging skin care specialist at the Baha Retreat Anti-Aging Spa. Visit www.baharetreat.com or e-mail kenya@baharetreat.com.