Paraskevidekatriaphobia... Read this to find out what it means
It was less than two weeks ago when The Tribune's Page One sidebar headline was about The Bahamas Christian Council's view on medicinal cannabis and the photo on the front page was the couple whose case against Sandals Royal Bahamian was dismissed.
The threat of coronavirus or COVID-19 has galvanised us and consumed our attention like nothing before, not even Dorian. This month alone, we nearly overlooked Friday the 13th, though the case against that date is so far-fetched, it could probably do with a dismissal as well.
By the way, there is a phobia for those who do suffer a fear of the date which occurs, on average, twice a year. It's called paraskevidekatriaphobia. We even overlooked St Patrick's Day on the 17th. And now there is a mythical March Madness.
How fast the world and the headlines change when we are all so interconnected.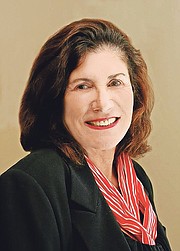 When you consider that Hubert A Minnis has been a doctor ten times longer than he has been prime minister, you can appreciate his medical stop-the-spread-at-any-cost approach to COVID-19.
We understand that staying apart works. We know the best path to avoiding spreading the germs which have an impressive habit of lingering is limiting the number of touchpoints and opportunities for interaction. So there was little resistance when Minnis, the Doctor and Prime Minister, announced a shutdown of schools, public gatherings and non-essential business.
There was a little more shock when on March 22, he expanded that policy to full-out emergency powers with near-total lockdown, but still we all said we would try our best to adhere and hope this viral pandemic would all be over soon without taking down with it the poorest among us who live pay cheque to pay cheque.
In the longest speech of his administration, the Doctor Prime Minister ordered all non-essential business closed. Hotels, short-term rentals, inter-island passenger ferries, beaches, parks, all on lockdown until at least March 31. Individuals would be allowed outside their homes or property line only to engage essential services or for the 90 minutes a day permitted for exercising.
Throughout every update, the phrase 'essential services' represented what you could do, the new normal of permissible under the law. But what constitutes an essential service? Who determines that construction is an essential service but tree-trimming is not? Or that banking is essential but managing your investments is not? Or that walking as a form of exercise is approved, but swimming is not unless you are fortunate enough to have your own pool. Is it a criminal offence to swim on a tiny beach by the side of the road when you are the only one there? What could be healthier?
If we could vote online for what we consider essential services, how many of us would tick 'yes' for paint store so we could at least paint that room that has been on our to-do list for a year?
Questions like these suggest how subjective the concept of 'essential services' is. It strikes me that while essential services sounds like a bundle of absolutes you could wrap up and transport to any similar culture with similar weather, democracy and free economy, those essential services are really very subjective.
In Miami Beach when they closed hotels and short-term rentals, they left liquor stores open, acknowledging that a glass of wine at the end of a day working remotely at home with kids tugging at your sleeve was an essential. A deep tissue massage may sound like the least essential treatment imaginable, but for the man with a bad back, it may be the only thing that allows him to stand up straight.
Social distancing must be practiced if we are to win this war against a pandemic that has taken more than 19,000 lives around the globe, but please, let us be careful and sensitive to the subjective nature of what we consider essential services. One man or woman's non-essential service may be another's must. We are not fighting just one war here, we are facing a second that stares us in the face when we see an empty LPIA, the fight for our economic survival.
Suppose we designated certain businesses as 'essential' for a given day, allowing them to open on a rotating basis maintaining that six-foot separation in line. So, if the lockdown does continue through April as has been suggested, all landscaping, plant businesses and farmer's markets could open on a Monday, for instance, and paint, hardware and home stores could open on a Tuesday and so on, giving everyone access to what they may consider essential goods or services while generating a modicum of economic activity.
The underlying premise would remain – no crowds nor public events allowed, but moderate business with social distancing generating physically modified economic activity, including so many people in any given space at any given time. Such an option would allow every Bahamian and resident to exercise extreme care, with stores continuing to observe separation techniques for distancing without another month of abiding by a pre-determined set of essential services.
Keeping the country healthy on both fronts is something each of us can do in our own way and all of us can and must do together.