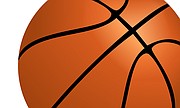 By RENALDO DORSETT
Tribune Sports Reporter
rdorsett@tribunemedia.net
The Bahamas has been targeted as a possible destination if the NBA continues its 2019-20 season following the COVID-19 pandemic.
The league continues to investigate prospective paths on the way forward and, according to ESPNs Brian Windhorst, has considered alternative venues to resume play, including Las Vegas casinos, college campuses in the midwest US and the Bahamas.
The aforementioned venue ideas have reportedly been proposed by several players and league executives.
Complete Sports Management's Battle 4 Atlantis brand continues to expand and has brought elite NCAA Division I competition and the focus of the basketball world to the Atlantis resort's Imperial Ballroom.
The men's tournament, presented by Bad Boy Mowers, is set to host its 10th edition.
The eight-team, three-day event, broadcasted live by ESPN, traditionally features the top field of any early season NCAA tournament.
This year is set to feature another star-studded field with one former tournament champion and one of the most recognised names in NCAA Division I basketball - the Duke Blue Devils.
This year the organisation continues to expand and will introduce the inaugural B4A Women's Tournament.
At the NBA level, the Atlantis has hosted the Miami Heat to training camp on two separate occasions.
The Baha Mar Resort has also transformed its convention centre ballroom to a full-sized regulation court and hosted Division I college basketball with last year's inaugural edition of the Bahamas Hoopfest. The Minnesota Timberwolves and Houston Rockets have also hosted practice sessions at the facility.
The Bahamas Basketball Federation has hosted its Summer of Thunder Series for over a decade at the Kendal Isaacs Gymnasium which traditionally hosts NCAA Division I programmes against local teams.
The venue has also hosted various FIBA regional qualifying events.
The NBA, like the remainder of the sports world, has been placed on hold in an attempt to mitigate the spread of COVID-19.
The league officially suspended play on March 11 after it was revealed that Utah Jazz player Rudy Gobert tested positive for COVID-19.
The test result was reported shortly prior to the tip-off of Wednesday's game between the Jazz and Oklahoma City Thunder at Chesapeake Energy Arena.
Professional basketball around the globe has all suspended play in the wake of the pandemic and Windhorst also reported that the Chinese Basketball Association may be the first to resume play.
The CBA has been in a state of flux since January 24 but the league's American players have returned to the country and placed in a 14-day quarantine prior to training camp.
While China has dramatically decreased its number of confirmed COVID-19 cases, the United States now has the most confirmed cases of any country in the world.