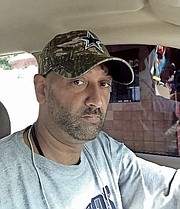 By INIGO 'NAUGHTY' ZENICAZELAYA
THIS week saw the Dallas Cowboys see their gamble pay off and the team get away with larceny, yet again.
GAMBLE PAYS OFF
Aldon Smith, the Cowboys talented but troubled defensive end, has been granted conditional reinstatement by the NFL from an indefinite suspension for violation of the league's personal conduct and substance abuse policies, ESPN's Todd Archer reported on Wednesday.
Smith will be able to take part in team activities with the Dallas Cowboys after the NFL on Wednesday conditionally reinstated the pass rusher from an indefinite suspension for off-field issues.
Smith, who hasn't played in an NFL game since 2015, will be able to participate in the Cowboys' virtual offseason programme starting next week. He can also meet with teammates and coaches.
Smith, who has been living and working out in Dallas for several weeks, met with NFL commissioner Roger Goodell via a virtual call last Thursday, and o n Wednesday Smith's reinstatement was made official by Goodell and the NFL league office.
Now that Smith has been reinstated, he will receive $90,000 from the Cowboys as part of the one-year, incentive ladened contract he signed in April. If Smith meets the all the incentive portions in his contract, his deal could end up being close to $4 million.
COWBOYS STEAL AGAIN
Cowboys third round pick Neville Gallimore is another young stud that gives the Cowboys a plug and play piece on the defensive line, which has been long overdue.
The former Oklahoma Sooner had this to say after being drafted -
"I'm a high-effort guy. A guy with the jack-of-all-trades.
"A guy that's also disruptive and can rush the passer or a guy that can stop the run."
"Whatever you need, whatever you want from me, I will do just that and I'll do it to the best of my abilities.
"And how I kind of describe myself, again, is an unfinished process. I feel like a lot of people understand that my ceiling is so high, and I know that. Again, the best football hasn't come out of me yet, but it's coming. It's coming soon."
Gallimore has four sacks and 32 quarterback pressures last season for the Sooners along with forcing six fumbles.
Gallimore ran a 4.79 in the 40-yard dash at the NFL combine which is unheard of for a defensive lineman, measuring 6'2 and 304 pounds.
He can use that speed combined with his power to get into the backfield, and wreak havoc on opposing QBs.
The Cowboys defensive co-ordinator Mike Nolan and his staff have been salivating over Gallimore since the NFL Draft combine.
• Naughty presents 'Mischief and Mayhem in da AM' from 6am to 10am, Monday to Friday and 'The Press Box' sports talk show on Sunday from 10am to 1pm, on KISS FM 96.1.