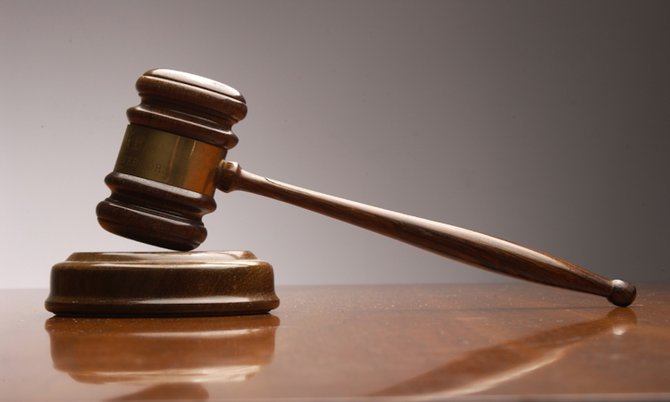 By FARRAH JOHNSON
Tribune Staff Reporter
fjohnson@tribunemedia.net
A 43-YEAR-OLD man who wielded a cutlass at his neighbour during an argument last weekend has been put on six months probation.
Alex Turnquest was arrested after he assaulted Croatia McKinney-Russell with a cutlass around 7.30pm on October 31.
He pleaded guilty to assault with a dangerous instrument during a hearing before Assistant Chief Magistrate Subusola Swain.
The court was told that Turnquest and the woman lived in the same apartment complex and were neighbours. She told officers the accused got into an argument with their other neighbour that night. She claimed when she attempted to get out of the way, Turnquest swung the cutlass at her, so she ran to her neighbour's balcony to avoid getting hit.
After she filed her complaint, Turnquest was arrested. In an interview with officers at the Grove Police Station he admitted to having a cutlass, but denied swinging it at the complainant.
Turnquest told the magistrate that the complainant and their other neighbour lived downstairs and would constantly throw parties. He claimed he had called the police on them on a few occasions, but they continued to be a nuisance so he got fed up and decided to take matters into his own hands.
After he pleaded guilty, he was placed on probation for six months and ordered to attend anger management classes. If he fails to comply with the conditions of his release, he could risk spending two months at the Bahamas Department of Correctional Services.
In a separate incident, another man appeared before Magistrate Swain for a similar offence.
Michael Miller, 56, was charged after he admitted assaulting a woman with a shovel on September 4.
After pleading guilty to one count of assault with a dangerous instrument, he was placed on six months' probation and ordered to attend anger management counselling. If he fails to do so, Miller will spend two months in custody.