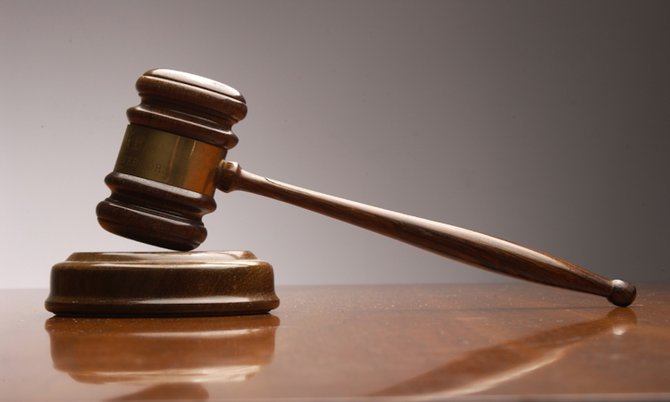 By FARRAH JOHNSON
Tribune Staff Reporter
fjohnson@tribunemedia.net
A 23-year-old man, who assaulted another man at his place of employment last week, was ordered to pay $350 compensation to the victim.
Police said Malik Sweeting punched a man in his face while at Fresh Market, Old Fort Bay on November 4.
He pleaded guilty to one count of causing harm during a hearing before Magistrate Samuel McKinney yesterday.
The court was told that on the day in question, Mr Sweeting went to Solomon's Fresh Market where the complainant worked to speak to him about an argument they had had a week earlier.
The prosecution said when the accused asked the man why he was talking about his girlfriend, the complainant walked away. Mr Sweeting then followed him to the manager's office where the two got into a fight. During the disagreement, the accused punched the complainant in his face, which caused his bottom lip to tear and bleed. As a result of his injury, he requested police action. Mr Sweeting was arrested a short time later. During an interview with police, he admitted to the offence.
During the hearing, Mr Sweeting was represented by attorney Raquel Huyler. She told the magistrate that her client's behaviour at the time of the incident was "uncharacteristic" of him and insisted he was remorseful for his actions. She also said the accused had already written a letter of apology to the complainant at his place of employment.
As a result, Magistrate McKinney ordered Mr Sweeting to compensate the man $350 for his injuries. He said if he didn't, Mr Sweeting could risk spending three months in prison.
Yesterday, another man appeared before Magistrate Ambrose Armbrister for a similar offence.
The 44-year-old was accused of harming his estranged wife on October 30.
He admitted to the offence, but disagreed with the prosecution's facts. As a result, Magistrate Armbrister adjourned the case to March 8 next year for trial.
In the meantime, Gibson was granted $2,500 bail.