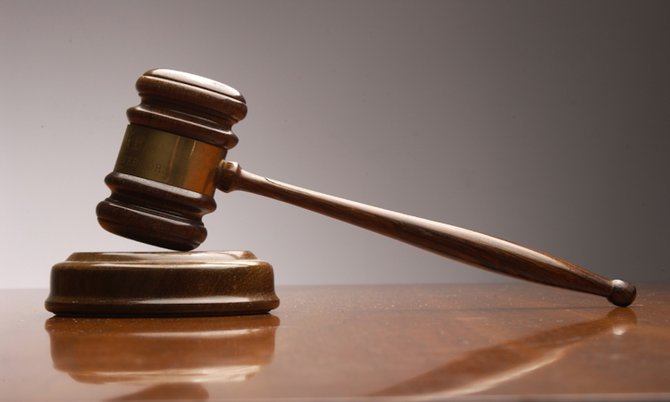 By FARRAH JOHNSON
Tribune Staff Reporter
fjohnson@tribunemedia.net
A 29-year-old man who broke into his parent's home and stole an assortment of items was yesterday sentenced to three months in prison.
Gerad Bethel was arrested after he broke into his parent's Davis Street residence and stole almost $500 worth of items on November 16. He pleaded guilty during a hearing before Senior Magistrate Carolyn Vogt-Evans.
The court was told that the accused's father, Bruce Bethel, had told officers that sometime between 10am and 12pm, someone unknown to him broke into his residence and stole a $279 Samsung cell phone and a tile grinder, among other items. After Mr Bethel requested police action, his son was arrested and taken to a nearby station. When he was questioned in custody, he admitted to the offences. He then took police to the place where he had hidden the stolen items.
Both of Bethel's parents were present at the arraignment. During the proceedings, his mother told the magistrate that her son had mental health issues and had been admitted to the Sandilands Rehabilitation Centre in the past. She said she and Bethel's father were divorced, but still lived under the same roof. She added that she was willing to pay her ex-husband for the items that their son had stolen. Mr Bethel on the other hand, told Magistrate Vogt-Evans he was not aware of his son's mental health issues.
After giving them an opportunity to speak, Magistrate Vogt-Evans noted that another magistrate had put Bethel on probation, which required him to stay out of trouble for three years or risk spending three months in prison. As Bethel pleaded guilty to housebreaking and stealing within that time frame, she convicted him of the offences and imposed the default sentence on him.
After sentencing the accused, Magistrate Vogt-Evans reminded his parents that he was not the state's responsibility. She subsequently encouraged them to put their personal differences aside to get their son the help he needs.