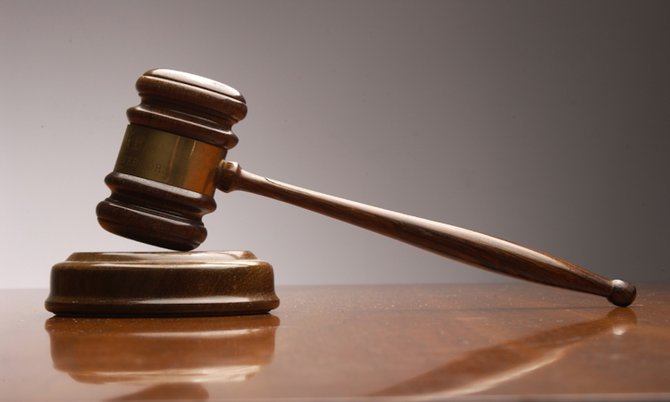 By FARRAH JOHNSON
Tribune Staff Reporter
fjohnson@tribunemedia.net
A MAN who last month gave police a fake name when he was arrested for being outdoors during curfew hours was fined $750 yesterday.
Officers arrested Quincy Edgecombe after they found him near Windsor Lane around 3.05 am on August 20.
The court was told officers on mobile patrol in that area observed Edgecombe running in the eastern direction and became suspicious of him. When they beckoned for him to stop and questioned him, he told them his name was Simeon Hanna and said he was on the street because he was going to buy a pack of cigarettes. When asked if he was aware of the curfew, Edgecombe said yes.
He was subsequently arrested and taken to a nearby station. There the defendant was interviewed under the name Simeon Hanna. When questioned, he told officers when he tried to contact the COVID-19 hotline to get permission to leave his house, the number rang off the hook. The prosecution said when further inquiries were made, it was revealed that Simeon Hanna was actually Quincy Edgecombe.
After pleading guilty during a hearing before Senior Magistrate Derence Rolle-Davis, Edgecombe was fined $250 for violating the curfew and $500 for deceiving two police officers. If he fails to pay the fines, Edgecombe will spend six months at the Bahamas Department of Correctional Services.
In a separate incident, a 24-year-old man appeared before Magistrate Rolle-Davis after he was charged for cursing at and assaulting a police officer.
Tyrone Jolly was accused of behaving disorderly, using obscene language, resisting arrest and assaulting Corporal 3569 Brown on September 7.
The prosecution said around 3pm that afternoon, Cpl Brown was on mobile patrol in the East Street area when a woman flagged down his patrol car and gave him certain information. In an attempt to make inquiries regarding the woman's claims, the officer then approached a dark-skinned male who identified himself as Tyrone Jolly. The court heard when Cpl Brown attempted to take a marijuana joint he noticed in the defendant's hand, he pulled away then began screaming: "You think I will let y'all lock me up for one (expletive) joint? Y'all done kill my cousin, I ain't going with y'all."
After his outburst, Jolly was warned to cease from using obscenities, but he persisted. The prosecution said when Cpl Brown attempted to handcuff him, he also resisted violently.
When given an opportunity to speak during the hearing, Jolly said he had a few drinks that day and had gotten into a verbal altercation with his sister and her boyfriend because she had called him "broke". He claimed the incident escalated and they began cursing one another out, so his mother flagged down a police car. He also said he was smoking the marijuana joint because he was extremely stressed.
After listening to his explanation, Magistrate Rolle-Davis told the defendant he believed he found himself in court because of his drug use. He said he would defer his sentence for a month to give Jolly an opportunity to quit smoking and told him if he failed the drug test when he returned on October 9 there would be consequences.