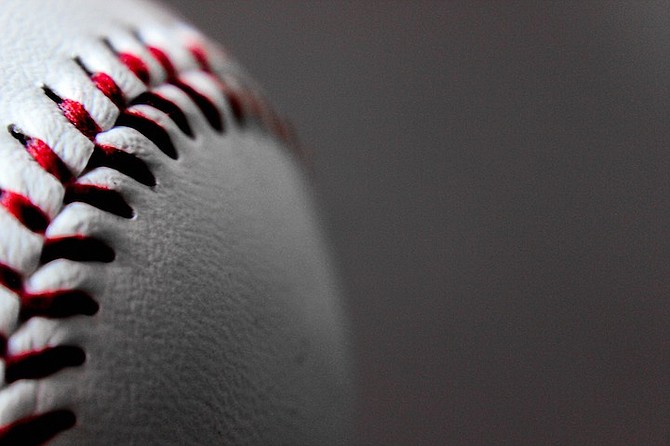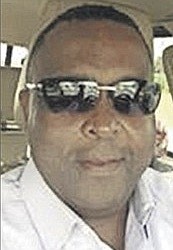 By BRENT STUBBS
Senior Sports Reporter
bstubbs@tribunemedia.net
The Bahamas Baseball Association is gearing up for one of its busiest weeks ever with the staging of the Caribbean Baseball Confederation (COCABE) executive meeting and awards banquet at Breezes Bahamas Resort & Spa next week.
According to BBA secretary general Theodore 'Teddy' Sweeting, following the meeting, COCABE will be making some special announcements. It's the first time that the Bahamas will hold such a prestigious meeting.
"Never before in our history have we had an opportunity to have this type of leadership come to the Bahamas to hold their executive meeting," Sweeting said. "During their meeting, they will be discussing their plans for 2022."
Among the list of executives expected here to participate in the events are George R de Lira, president of the Caribbean Baseball Confederation (COCABE); Melvin Mora, former MLB Player and president of the Caribbean Baseball Development Commission; Rodolfo Puentes, the technical director for Caribbean Baseball Confederation, Luis Daniel del-Risco, the president of the Cuba Baseball Federation, president of the Umpires and Scores for Caribbean Baseball Confederation and umpire instructor for WBSC and COPABE and Ramsey Betorina, the executive director of the Caribbean Baseball Confederation.
At the end of their meeting, COCABE will hold an awards banquet at Breezes where they will be presenting an array of awards for all of the top achievements that took place in 2021.
Without going into any details, Sweeting said it has been a banner year and the Bahamas has had its share of accomplishments that the BBA hopes would not go un-noticed among the leaders of the sport in the region.
"Baseball is moving at a very fast pace and we're excited to see all of the hard work that has been accomplished by so many people, he said. "They are now beginning to see the fruits of their labour."
While the BBA will be hosting COCABE at Breezes, San Francisco Giants' first baseball coach Antoan Richardson will be hosting an event and the week will conclude with the festivities surrounding the fourth edition of the Don't Blink Home Run Derby being organised by Todd Isaacs Jr and Lucius Fox on Saturday, December 18, at the Atlantis resort on Paradise Island.
While Atlantis serves as the title sponsor for the first time this year, other stakeholders are REV, International Elite Baseball Academy and California based nonprofit - Magical Builders.
Magical Builders is a non-profit corporation that has managed the construction and renovation of dozens of charitable facilities.
Miami Marlins infielder Jasrado "Jazz" Chisholm Jr, the first overall pick in the draft, will headline a list of local pro players that include Warren Saunders (New York Mets), Ian Lewis (Miami Marlins), D'Shawn Knowles (Los Angeles Angels), Keithron Moss (Texas Rangers), DJ Collie (Webber University), Ellison Hanna (Hood College - Assistant Coach), D'Vaughn Knowles (New York Yankees), James Rolle (Baltimore Orioles) and Dax Stubbs (Baltimore Orioles).
Among the international players will be headlined by Rookie of the Year prospect, Wander Franco Tampa Bay Rays. He will be joined by Triston Casas (Boston Red Sox), MJ Melendez (Kansas City Royals), Akil Baddoo (Detroit TIgers), Dylan Carson (St Louis Cardinals), Jeremiah Jackson (Los Angeles Angels), Marcus Wilson (Seattle Mariners), Justin Wylie (New Jersey Jackals), Zack Veen (Colorado Rockies) and Dalton Combs (San Francisco Giants).
Team Isaacs will include several first time local participants, including the most recent members of the last international signing and MLB draft class.
BJ Murray (Chicago Cubs), Kristin Munroe (Los Angeles Angels), Andre Arthur (Miami Marlins), Adari Grant (St. Louis Cardinals) and Stephen Adderley (Miami Marlins) will all make their derby debut.
The group also includes veteran Anfernee Seymour (Kane County Cougars) and minor leaguers Chavez Young (Toronto Blue Jays), Everette Cooper (Houston Cougars), Trent Deveaux (Los Angeles Angels), and Davonn Mackey (Oakland Athletics).
Former Don't Blink champion Lewis Brinson of the Miami Marlins will highlight the international group for Team Isaacs.
The group also includes Miguel Rojas (Miami Marlins), Will Benson (Cleveland Guardians), Dominic Smith (New York Mets), Khalil Lee (New York Mets), Richie Palacios (Cleveland Guardians), Josh Palacios (Toronto Blue Jays), Christian Koss (Colorado Rockies), Nick Gordon, and Mason Wynn (St. Louis Cardinals).
On Friday December 17, the participating players will host the annual kids' clinic at the Atlantis resort in Paradise Harbour for aspiring student-athletes.
"It's s big week for baseball," Sweeting said. "So we're excited about what's happening in baseball right now."