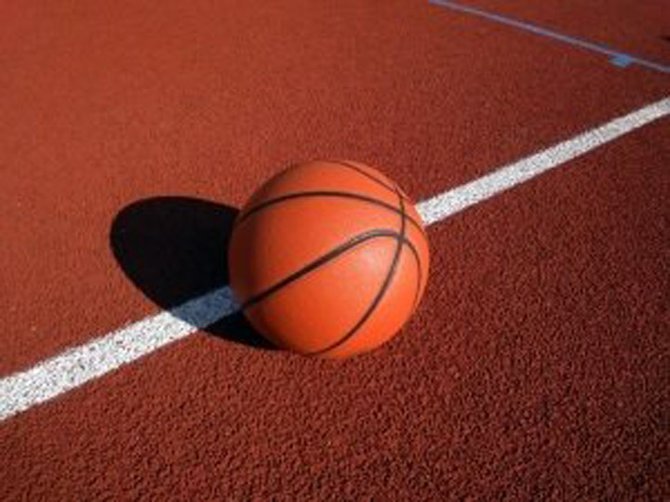 by RENALDO DORSETT
Tribune Sports Reporter
rdorsett@tribunemedia.net
The surge of COVID-19 cases due to the omicron variant has forced several NCAA Division I basketball programmes to postpone their scheduled conference openers.
Head coach Yolett McPhee- McCuin and her Ole Miss Rebels were in the midst of a record-setting, 12-game win streak and expected to head into Southeastern Conference play before a pair of postponements were announced.
In what was expected to be their first game of 2022, Ole Miss was scheduled to face No. 1-ranked South Carolina Gamecocks on January 2. However, the contest was postponed due to a combination of positive tests, contact tracing and subsequent quarantining of individuals within the Ole Miss women's basketball programme.
The Rebels were scheduled to open SEC play today against the Arkansas Razorbacks but that game was also postponed as a result of several positive tests.
Makeup dates have yet to be determined.
The Rebels won their 12th consecutive game - a 61-53 win over the No.18 ranked South Florida Bulls on December 21 - in their final game of the West Palm Beach Invitational in West Palm Beach, Florida.
Defence has been the team's identity en route to a 12-1 record and have held 10 of those opponents below 55 points.
Sammy Hunter and the Ole Miss men's programme are also facing postponements.
Due to COVID issues within the Florida Gators' programme, yesterday's SEC season opener against the Gators was postponed, consistent with the Southeastern Conference COVID-19 management requirements. A make-up date has not been determined at this time.
The Rebels are 8-4 on the season. Hunter has appeared in 12 games, averaging 2.8 points per game on 40 percent shooting from the field.
According to the SEC, "An SEC men's or women's basketball team will be required to play if it has at least seven scholarship student-athletes and one (1) countable coaching staff member available to participate. The impacted institution has the option to play the game with fewer than the seven players and/ or one countable coach, if it elects to do so. Otherwise, upon approval by the Commissioner, the game will be rescheduled or declared a no contest…If a contest is postponed, efforts will be made to reschedule the game. If a contest cannot be rescheduled, the Commissioner shall cancel the contest and it will be recorded as a no contest."
Garvin Clarke and his Akron Zips had two games postponed this week as they were expected to open play in the Mid-American Conference.
The Zips were expected to travel for the MAC opener at Bowling Green yesterday and were expected to host their first MAC game scheduled on New Year's Day against Northern Illinois.
Both games have been postponed and will attempt to be rescheduled on a to-be-determined date. Akron's next scheduled game is set for Tuesday, January 4, against Ohio.
Clarke is averaging 3.3 points and 3.3 rebounds per game in 10 appearances off the bench. He scored a career high 12 points in a November 18 win over Wheeling.