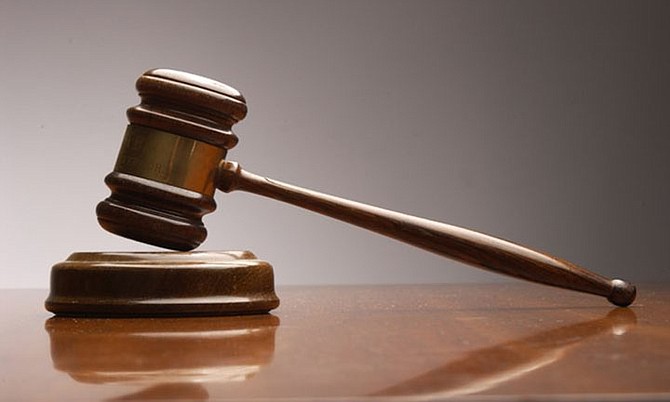 By LEANDRA ROLLE
Tribune Staff Reporter
lrolle@tribunemedia.net
A 26-year-old man was fined $5,000 yesterday for asking a female juror to declare the man whose trial she was judging as innocent.
Sharano Davis, also known as Rano Rahming, was charged with obstruction of justice after he threatened and intimidated a woman on May 4 on account of her appearance as a juror in a criminal matter in the Supreme Court.
The woman said she was first contacted by Davis via Facebook Messenger on May 3.
The court was told Davis greeted her online by saying, "Hey, what's up." To which she replied, "Nothing much."
The next day, the woman said Davis contacted her again with the same greeting.
She said after giving her reply, Davis then asked her if she knew his cousin had selected her as a juror to stand on his trial.
She claimed the accused also asked her to "please say that he was not guilty" because he claimed his cousin was not a "troublesome" person.
Davis had initially denied the offence but changed his plea to guilty during yesterday's hearing before Magistrate Samuel McKinney.
In mitigation, his attorney asked the court for leniency, noting Davis was extremely remorseful for his actions.
In response, Magistrate McKinney fined him $5,000 and also placed him on two years' probation.
Davis was told failure to pay the fine would result in a one-year prison sentence. He was further warned that if he failed to be of good behaviour for two years, he would spend nine months behind bars.
Brandon Watkins, 22, was also fined yesterday after he acted unruly, resisted lawful arrest and assaulted a police officer on September 15.
According to the prosecution, a police inspector reported that while she was leaving Super Wash on Nassau Street, she observed a vehicle pulling into the establishment blocking the driveway.
The court heard the officer used her horn and demanded the driver pull over in an attempt to leave the area. However, the defendant exited the vehicle and approached her, waving his hands in her face.
Watkins was warned about his behaviour, but he continued to act disorderly. As a result, the police inspector informed Watkins he was under arrest, but in response, he turned away and walked off.
During his hearing before Magistrate Kendra Kelly, Watkins pleaded guilty to the offences. However, his sentence was deferred after Magistrate Kelly told the court she wanted to review the video capturing the incident to assist with her judgement.
When asked yesterday what was going through his mind on the day of the incident, Watkins said he didn't think before acting because the argument happened so quickly.
In response, Magistrate Kelly reprimanded Watkins, telling him that he engaged in "ridiculous behaviour" over nothing. She also told him that he needed to learn to control his behaviour and re-evaluate his life.
As a result, Watkins was ordered to attend anger management classes and fined $500. He was told failure to pay the fine would result in three months behind bars.
If he also failed to attend the anger management classes, he would spend a month at the Bahamas Department of Correctional Services.
"Get your life together. Be an example. You're still young and have time," the magistrate said.