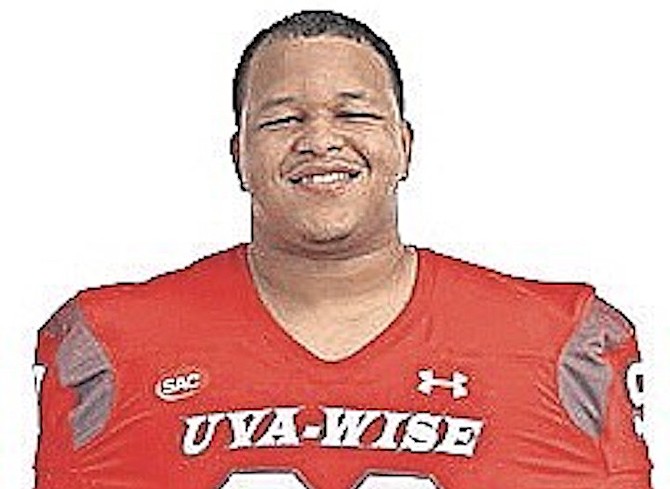 By RENALDO DORSETT
Tribune Sports Reporter
rdorsett@tribunemedia.net
After he completed his collegiate eligibility, Rondre Knowles-Tener now has his sights set on the National Football League and that journey began in earnest with a showcase of some of the best prospects from Football Championship Subdivision (FCS) programmes.
The 6'1", 305-pound defensive tackle finished with 2.5 sacks at the FCS National Bowl in Daytona Beach, Florida.
The FCS National Bowl, presented by East Preps LLC, is an annual postseason all-star game featuring the best players from FCS or NCAA Division I-AA programmes.
The inaugural FCS National Bowl was played in December 2014 at FIU Stadium and moved to Daytona Beach Stadium in Daytona Beach in 2016.
According to the organisation, "the game gives NFL and CFL scouts a chance to view and get to know some of the best players from smaller schools over the bowl weekend.
The FCS National Bowl is coached by pro coaches.
All 32 NFL teams receive and review the FCS National Bowl film as the game and practice film are distributed directly to all NFL teams by NFL Films."
East Preps also created the first pro day and combine for Division II and Division III players.
Knowles-Tener played his final season for the University of Virginia-Wise Cavaliers as a nose tackle in a 3-4 scheme.
The Grand Bahama native was named to the South Atlantic Conference Preseason Players Watch List. He finished with 22 tackles, one sack, five quarterback hurries and one forced fumble.
He was also recently profiled by NFL Draft Diamonds as he looks to boost his recruitment in the upcoming months in preparation for the 2022 Draft.
"Strict training and diet habits. But most importantly I'm going to enjoy the process. I'm looking forward to it," he said of his preparation over the next few months.
"Unlike a lot of guys my size, I have unusual quickness that most guys wouldn't expect from me. That's the first thing I hear everytime. "I'm always looking to do my job then make the play."
He listed Los Angeles Rams defensive tackle Aaron Donald as his favourite player to learn from and detailed what he thinks he can provide for an organisation.
"Studied hours on end of his game film and workouts. By far my favourite player to watch, I always learn something when watching him," Knowles- Tener said.
"Going forward first and foremost my goal is to make an active roster of a team, to then being a contributor and maybe even more someday. "Every team needs a guy like me. In the words of one of my coaches, 'Team needs soldiers not rebels. Soldiers take orders and execute. Rebels run around and shoot stuff.' I'm a soldier."
Coming out of high school at Liberty Christian Academy in Lynchburg, Virginia, Knowles-Tener originally committed to the East Carolina Pirates but eventually chose to join the programme at James Madison. After struggling to earn playing time in his first two seasons with the James Madison Dukes, Knowles-Tener decided to leave the programme and transfer to the Cavs.
In his first season with UVA, he finished with 21 tackles with three sacks, two fumble recoveries, two quarterback hurries and one blocked kick.
As a junior, he became a force on the defensive line and led the team with seven sacks.
In addition to his career high sack numbers as a junior, he also reached several other career high marks this season with 41 total tackles, 11 tackles for a loss (54 yards), and a team-leading four quarterback hurries.