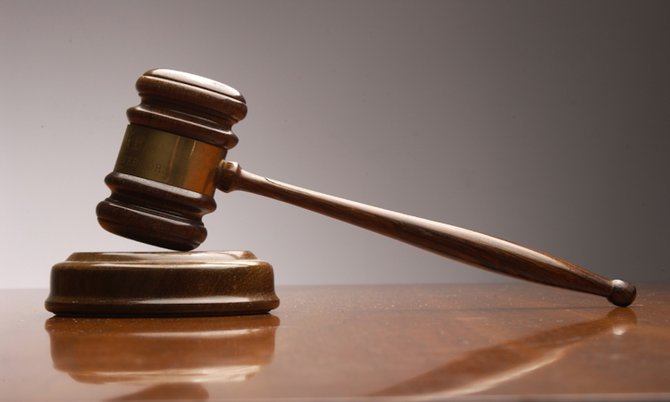 By FARRAH JOHNSON
Tribune Staff Reporter
fjohnson@tribunemedia.net
A 27-year-old man who was caught carrying a handgun he claimed he found in a field in which he was working was yesterday sentenced to one year in prison.
Police arrested Christwell Saunders after they found a 9mm pistol with five unfired rounds of ammunition in one of his trouser pockets on January 29. The prosecution said officers also found 2.38 ounces of Indian hemp in Saunders' home that same day.
He pleaded guilty to possession of an unlicensed firearm and ammunition and possession of dangerous drugs with the intent to supply during a hearing before Senior Magistrate Derence Rolle Davis.
The court was told that officers, acting on information, went to Saunders' residence. The prosecution said the accused, who was standing outside, appeared to look in the direction of the officers before acting in a suspicious manner. As a result, they approached him and told him he would be searched for dangerous drugs and firearms.
During the officers' investigation, they found the black and gold pistol along with five live rounds of ammunition in Saunders' front right pocket. They also found two clear Ziploc bags with marijuana in his left hand and another clear bag filled with the drugs in a black tool box inside his home. Saunders was arrested.
In an interview with officers at the Criminal Investigation Department, he said he did not own a firearm licence and claimed he found the weapon in a field when he was cleaning a water pump. He also admitted to having the drugs and said he bought them to smoke because he was on vacation.
Yesterday, Saunders told the magistrate he did industrial plumbing at the New Providence Water Development. He said he found the gun while he was cleaning a pump and decided to keep it for protection, since people in the community where he lived had a habit of threatening him and his family. Saunders also admitted he had the gun for a few weeks, but insisted he had "no intent of doing anything wrong with it".
In response, Magistrate Rolle Davis said he commended Saunders for being forthright with the court, however, he noted the accused's confession suggested that he would have kept the gun if he had not been searched by police. As a result, he fined Saunders $1,500 for the drugs and sentenced him to a year behind bars for the firearm offence.