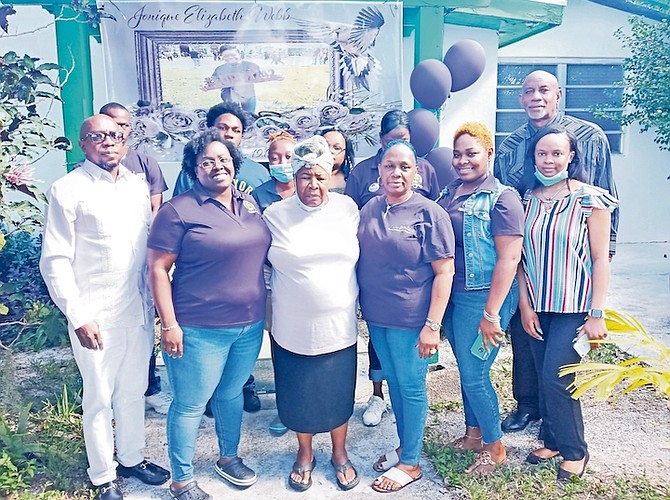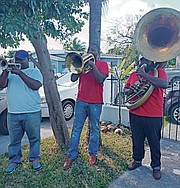 ONE year after her death, family and friends of Jonique 'Mini' Webb hosted a memorial to reflect on the life of the late multi-talented, petite young lady.
The memorial was held yesterday at the home of her grandmother Deaconess Joanne Webb.
Among those present were her parents, mother Linda Forbes, father John Webb Sr (Kimberley), her siblings and other family members, along with her close friend, Valeska Thompson, her former coach Terrance 'Red Eye' McSweeney and Brent Stubbs, the director of the Baptist Sports Council, of which she served as the secretary.
They all reflected on the life of Webb, a versatile athlete who played every sport for the Lady Falcons, graduating in 2006 as the best all-around female athlete at Jordan Prince Williams. She also played with the Golden Gates Native Baptist Church in softball, volleyball, basketball and track and field.
On January 19, 2020 at the age of 30, Webb died after battling lupus. She was an assistant manager at the Bahamas Securities Commission at the time of her death. She was also a member of the Alpha Kappa Alpha Sorority Inc., National Baptist Youth, National Baptist Young Women, Lupus 242 Association, St John's Native Baptist Young People Union, National Society of Leadership and Success, Bahamas All-Star Band, Colours Junkanoo Group and the Bahamas Institute of Chartered Accountants.