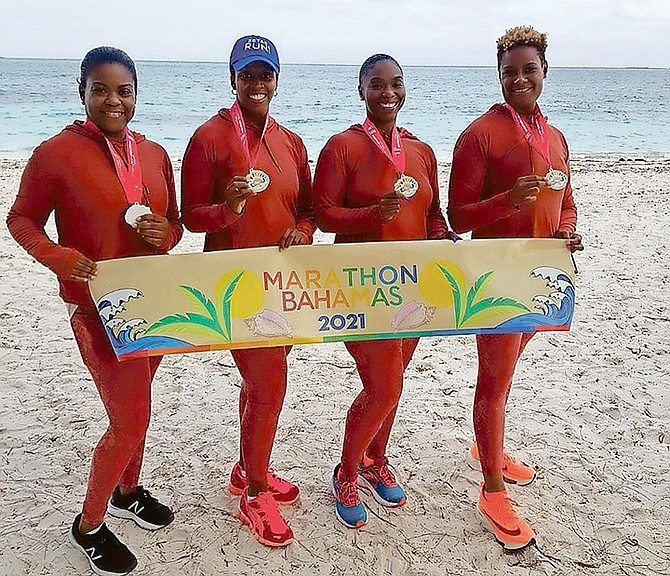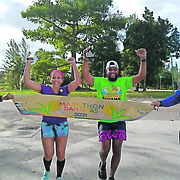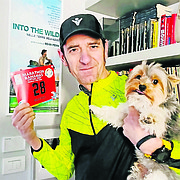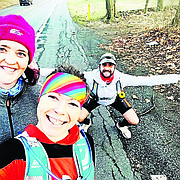 THERE is no shortage of benefits when it comes to participating in races.
It is a great way to stay active throughout the year while working on your personal best.
2020 was an unusual year for road racing. Marathon Bahamas wanted to keep its constituents engaged with a 12th edition of Marathon Bahamas events - marathon, half marathon and four-person relay - Marathon Bahamas Virtual.
Although participants were unable to compete next to hundreds of competitors, they were able to achieve the Marathon Bahamas race distances, possible personal records and their running/walking goals.
Additionally, as the race was virtual, it did still foster a sense of community for fellow runners who participated in teams - generating tons of camaraderie and fellowship.
Participants ran at their preferred location, at their own pace, outdoors or on a treadmill, alone or with group of friends (during a nine-day period) - continuing the annual participation tradition with this wonderful new racing option.
Marathon Bahamas Virtual 2021 had participants from 25 countries, 15 United States, 4 Canadian Provinces and far-reaching tentacles throughout The Bahamas.
Four charities benefit from the proceeds: Cancer Society of The Bahamas, Cancer Association of Grand Bahama, Sister Sister Cancer Support Group and the Princess Margaret Hospital Foundation. Sunshine Insurance is lead organiser for Marathon Bahamas.