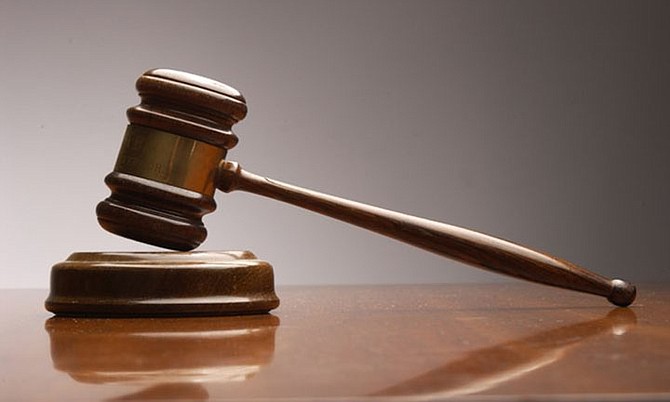 By LEANDRA ROLLE
Tribune Staff Reporter
lrolle@tribunemedia.net
A WOMAN testified yesterday how she feared for her safety after being approached by a former schoolmate who asked her to declare the man whose trial she was judging as innocent.
The woman, whose name has been withheld to protect her identity, gave testimony against Sharano Davis, also known as Rano Rahming, during his trial before Magistrate Samuel McKinney.
Davis is charged with obstruction of justice after police alleged he threatened and intimidated a woman on May 4 on account of her appearance as a juror in a criminal matter in the Supreme Court.
The 25-year-old has denied the offence.
However, when the witness took the stand yesterday, she maintained that while being a juror, the accused had tried to persuade her to help clear his cousin's name.
The woman said she was first contacted by Davis via Facebook messenger on May 3.
The court was told that Davis greeted her online by saying, "Hey, what's up." To which she replied, "Nothing much."
The next day, the woman said Davis contacted her again with the same greeting.
She said after giving her reply, Davis then asked her if she knew his cousin had selected her as a juror to stand on his trial.
She claimed the accused also asked her to "please say that he was not guilty" because he claimed his cousin was not a "troublesome" person.
The witness said it was at this point, she deleted Davis off Facebook because she did not know where the conversation would ultimately lead.
The witness also told the court she opted not to respond to his messages for the same reason.
When asked if she personally knew the man whose trial she was judging, the witness replied "no".
When asked what happened after the conversation with Davis occurred, she told the court she contacted her bailiff and also spoke to another legal official.
The witness also noted she had visited the Royal Bahamas Police Force Crime Investigation Unit to file a complaint.
After the woman gave testimony, Magistrate McKinney asked Davis if he had any questions for the witness for the purposes of challenging her statements.
He told the court he did and subsequently asked the witness how she felt after receiving his message.
In response, the witness told Davis she felt puzzled and scared because she was curious as to how he knew she was selected as one of the jurors in his cousin's trial.
Davis then apologised for his actions and told the witness he meant no harm.
Magistrate McKinney told the court that in view of Davis' remarks, he didn't want to proceed with the case and informed the accused to contact his attorney for guidance on his next course of action.
The matter was subsequently adjourned to December 17.