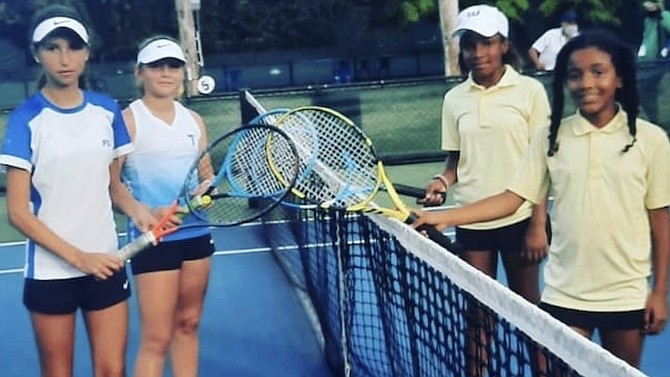 TEAM Bahamas got back into the win column at the ITF/COTECC 12U Team Finals competition.
The team edged out El Salvador 2-1 yesterday in the 5-8 place reclassification round in Santo Domingo, The Dominican Republic.
For the second consecutive day, Kaylah Fox got the team off to a promising start in singles play. She won 6-3, 6-1 over El Salvador's Isabella Martinez.
El Salvador evened the tie when Tatyana Madu lost a tough, three-set match to Paola Esperanza 6-4, 6-7 (7), 3-6.
In doubles play, Fox and Briana Houlgrave gave The Bahamas the 2-1 advantage in the tie with a 6-3, 6-2 win in doubles play over Esperanza and Sofia Ugarte.
With the win, The Bahamas will face Dominican Republic Team Two in the 5th place match today.