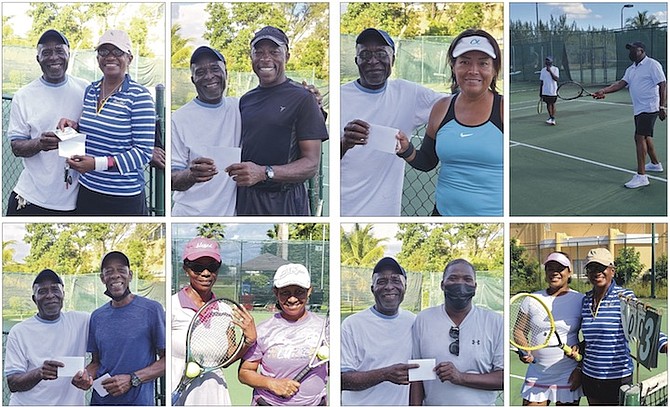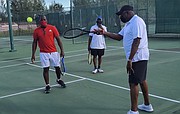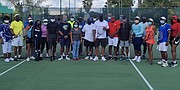 MINISTER of Youth, Sports and Culture Mario Bowleg was in attendance as the Bahamas Lawn Tennis Association (BLTA) held a Thanksgiving fundraiser event at the National Tennis Centre (NTC).
Minister Bowleg came on the court and played, hitting some forehands and backhands.
The event was very successful and featured men's doubles, ladies' doubles and mixed doubles for all age groups.
Timothy Dames, BLTA treasurer, led the fund-raising effort. He was assisted by tournament organiser Shena Bowleg.
Wes Rolle was tournament director.
President Perry Newton thanks them for a well-organised tournament and all those persons who supported this fund-raising initiative.
The BLTA encourages all to be a part of the next opportunity to improve the tennis landscape. Together we will ensure tennis is sustained for future generations.
MEET THE WINNERS
Female
Rita Roy - 1st
Sapphire Ferguson - 2nd
Patti Symonette - 3rd
Madissan Bowleg - 4th
Male
Ken Kerr - 1st
Godfrey Virgil - 2nd
Bud Cambridge - 3rd
Cory Francis - 4th
Mixed
Marsha Williams - 1st
Ted Rolle - 2nd
Julian Robinson,
Bud Cambridge - 3rd