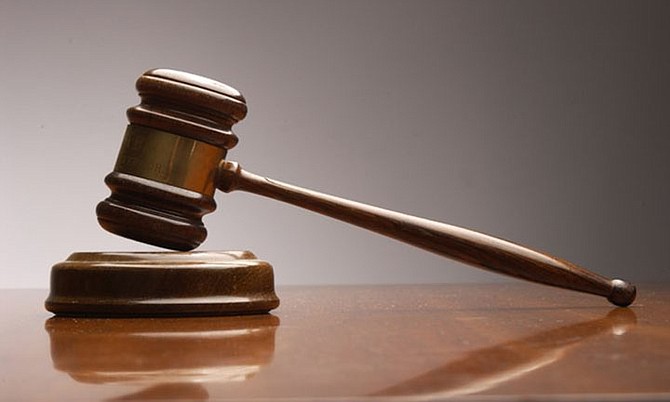 By FARRAH JOHNSON
Tribune Staff Reporter
fjohnson@tribunemedia.net
A MAN who said he was arrested after he was found with stolen goods that he had collected from a garbage can was yesterday acquitted after a magistrate ruled that the Crown failed to prove their case to a "requisite" standard.
Prosecutors alleged that Allan Burrows broke into Anchorage Seafood Haven and stole cleaning and cooking appliances in May 2020.
However, Burrows maintained his not guilty plea during his trial before Senior Magistrate Derence Rolle Davis.
In August, the court was told that a woman who was employed at a stall on Arawak Cay was the one to report Burrows after she saw him walking around the area with a box.
At the time, Officer Davaughn Pratt also said he received information of a man leaving Seafood Haven with a box of items around 7am that day.
Alvin Butterfield, the owner of Anchorage Seafood Haven, also took the stand during Burrows' trial.
When he testified, Mr Butterfield said that morning he had got a call informing him that someone had left his restaurant with a box. He said when he went to his restaurant to investigate, he noticed the rear glass of the eatery had been pried open. He also said he noticed that his deep fryer, microwave and his "one of a kind" power amp mixer were gone.
Inspector Harrison Brown was the final witness to give evidence. When he testified yesterday, he said he was the officer who took Burrows back to Fish Fry to make inquiries and retrace his steps. Inspector Brown said there the accused pointed out a dumpster area where he said he found a black mixer and three mop heads in a cardboard box. The officer said when he took Burrows back to the station and interviewed him, the accused told him the police arrested him after they found him with the box of stolen items that he had found in the garbage.
After the prosecution closed its case, Magistrate Rolle Davis said the court was "satisfied" that the charges of shop breaking, stealing and receiving had not been made out. He noted that all of the witnesses who had given evidence during Burrows' trial acknowledged the items were found in the accused's possession for less than an hour. He also noted the only witness who actually saw Burrows, admitted that she only saw him leaving the dumpster area with a box and said she had not seen him break into any shop.
"The case has not been made out to the requisite standard," Magistrate Rolle Davis noted. "Therefore, I find that Burrows does not have a case to answer and is therefore acquitted."