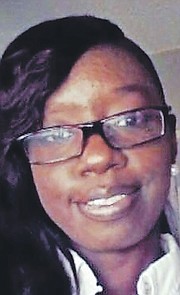 THE Bahamas Alliance for the Blind and Visually Impaired celebrates White Cane Day today after marking World Sight Day yesterday.
The month of October is celebrated as Blindness Awareness Month.
This month, BABVI is asking the public to assist them in their goal of having an official location from which to operate and continue their work.
BABVI, a group of about 70 members, help members to live more normal lives. They offer training in reading Braille to youngsters and adults.
They also train them in the use of special software for phones and laptops to help make life easier.
For anyone who may have recently become blind or visually impaired, the group is a vital part of helping them to have the support they need to adjust and go on living their their lives.
Life skills training as well as job training skills help make it easier for them to achieve gainful employment and live full, happy lives.
It has been 24 years since BABVI was established. To date, the association still does not have a fixed location for members.
This year, BABVI president Robertha Johnson is calling for the public to assist with donations. In addition to a location, funds are vital to continue their training efforts.
She said this year's theme of "Embracing Diversity and Inclusiveness is a call for society to recognise the important role that each individual plays, irrespective of their status, disabled or not".
She added: "They should be allowed to exercise their rights to participate fully in all areas of life including education and training, rehabilitation, employment, and recreation. This allows everyone to become whatever he or she wants to be."
For those who donate to BABVI during Blindness Awareness Month, they will be entered into a raffle to win $25 Edson Gas Vouchers and the grand prize - a two-night stay in a three-bedroom villa in Moss Town, Exuma, at Mattie's Place, accommodation only.
For more information and to donate to BABVI, visit their Facebook page: The Bahamas Alliance for the Blind and Visually Impaired; contact President Johnson at 802-BABVI (802-2284); or make a direct donation to their account at Scotiabank Square, under the Association name, account number 700459911.